Nick Bollinger discusses the long twilight of Beach Boys founder Brian Wilson.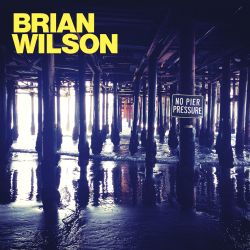 If the title of Brian Wilson's new album No Pier Pressure – with its cover showing a photograph of a pier – doesn't make you wince, some of the music might. The Beach Boys' founder is one of the giants of pop music, but his later records add up to one of the longest fade-outs in pop history.
Aside from an ill-advised foray into house music, No Pier Pressure comes close in style to the classic Californian pop Wilson is forever associated with, but much of it seems like a pale replica of that glorious past.
Songs Featured: This Beautiful Day, The Last Song, Runaway Dancer, Our Special Love, What Ever Happened, On The Island, One Kind Of Love.