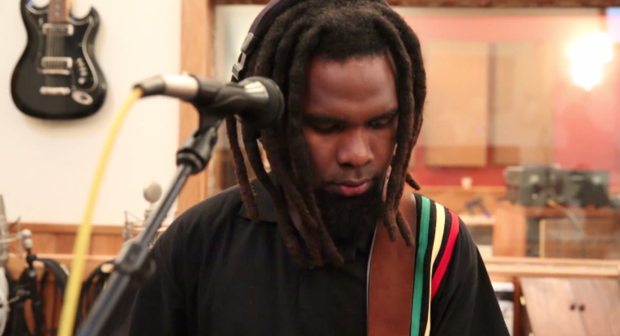 YoungLife's Robert Arno Rox. Photo RNZ/The Wireless.
While the effects of Cyclone Pam on New Zealand shores were minimal, for the people of Vanuatu they were devastating. Winds of up to 320km/h tore through the island nation, leaving only destruction in its wake.
Having been touring New Zealand for the past two weeks Vanuatu reggae outfit YoungLife have collaborated with the Red Cross to fundraise for the relief effort. Melody Thomas caught up with the band on the eve of the show.
Music Details
Artist: Young Life
Song: Music Is Love
Composer: Young Life
Album: Music Is Love single
Label: Young Life
Artist: Young Life
Song: Reggae Soldier
Composer: Young Life
Album: Reggae Soldier single
Label: Young Life