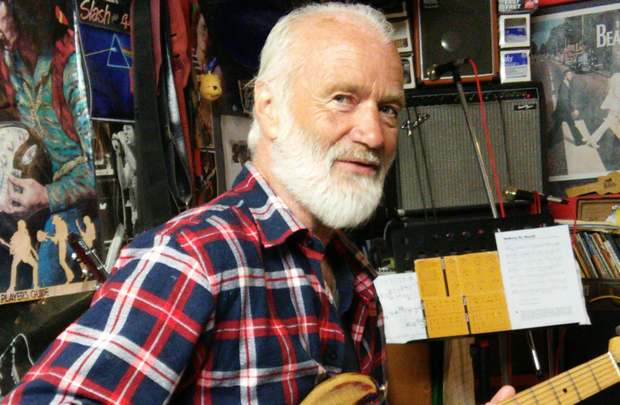 Wellington guitar teacher Dieter Burmester.
It goes without saying that well before most musicians end up in your ears, there's been a considerable amount of time and patience dedicated to learning the craft - not just their own, but the time and patience of those people willing to pass on their knowledge and encouragement to the next generation of musicians.
In this episode of The Secret Life of... Melody Thomas – herself a one-time ukulele teacher – speaks to music teachers, students and musicians about what it takes to be a good music teacher, and a good student.
Listen to The Secret Life of Music Teachers Episode One
Music Details
Artist: Bob Marley
Song: I Shot the Sheriff
Composer: Bob Marley
Album: Burnin'
Label: Island, Tuff Gong
Artist: The Phoenix Foundation
Song: Next Egg
Composer: The Phoenix Foundation
Album: Pegasus
Label: Festival Mushroom Records
Artist: Julie Andrews
Song: Do Re Mi
Composer: Richard Rogers
Album: The Sound of Music
Label: RCA