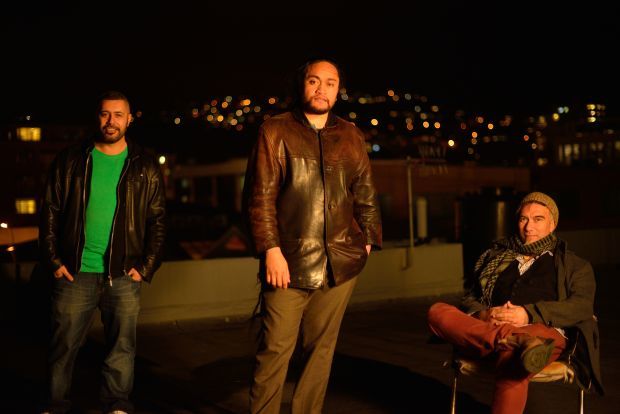 Trinity Roots. Photo: Pat Shepherd.
It's been more than a decade since Trinity Roots dropped their last album Home, Land and Sea - announcing less than a year later that the band was breaking up.
Five years after that, fans would celebrate news of a re-formation, only to be told a mere months later that drummer Riki Gooch was leaving for good.
So much a trio that even the band name references the fact; many wondered which drummer might fill Gooch's shoes. For a while Jean Pompey did a stellar job, but after she was unexpectedly called to a life in Australia, the truncated tripod finally found their third leg in drummer Ben Wood.
The past two years have been a blur of touring, writing and recording ahead of the release of their third studio album Citizen.
Melody Thomas catches up with Rio Hemopo, Ben Wood and Warren Maxwell.
Music Details
Artist: Trinity Roots
Song: Bully, Haiku, This Road, Hercules, El Kaptain, Citizen
Composer: Trinity Roots
Album:  Citizen
Label: Self-released