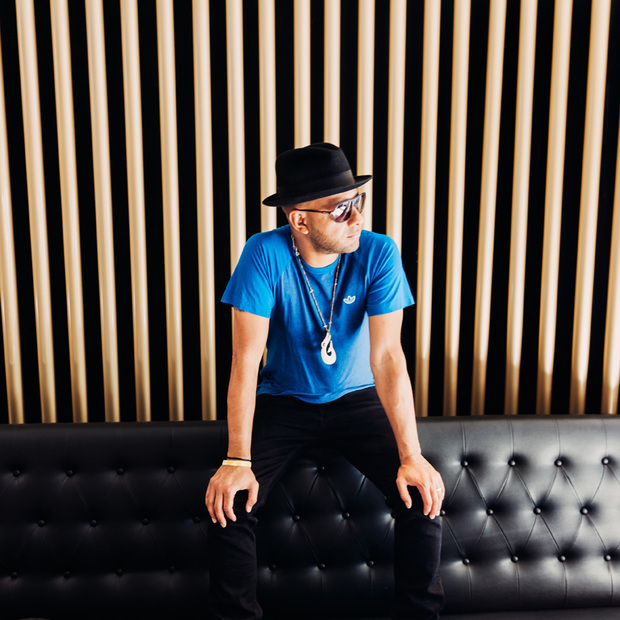 Nightmares On Wax.
One of the DJs brought over especially for Wanderlust Festival Lake Taupo 2015 was Nightmares On Wax - aka DJ Ease, aka George Evelyn.
2014 saw a retrospective covering his 25-year producing career, and the year before that Evelyn released Feelin' Good - his seventh studio album.
Kirsten Johnstone finds out about life on Ibiza and more.
Music Details
Artist: Nightmares On Wax
Songs: Tapestry
Composer: Evelyn
Album: Feelin' Good
Label: Warp
Artist: Nightmares On Wax
Songs: Night's Introlude,
Composer: Boone, Evelyn, Sebastian
Album: Smokers Delight
Label: Warp
Artist: Nightmares On Wax
Songs: Mission Venice
Composer:Dennison, Evelyn, Halliday
Album: Smokers Delight
Label: Warp
Artist: Nightmares On Wax
Songs: Time (To Listen)
Composer: Evelyn,
Album: Smokers Delight
Label: Warp
Artist: Nightmares On Wax
Songs: Gambia Via Vagator Beach
Composer: Evelyn, Firth, Lovell
Album: Smokers Delight
Label: Warp
Artist: Nightmares On Wax
Songs: Now Is The Time
Composer: Evelyn
Album: Feelin' Good
Label: Warp