Californian songwriter Jessica Pratt has been touted by The New York Times culture magazine 'T', as "The Folk Artist To Watch In 2015".
With a timeless voice, and fingerpicking acoustic guitar, she's had comparisons to Karen Dalton, Nick Drake, and contemporary artists like Joanna Newsom.
Pratt's second album On Your Own Love Again comes out at the end of the month - she joins Kirsten Johnstone in the studio during a brief visit to Auckland to play some of the new songs.
Jessica Pratt playing in the Radio NZ Studios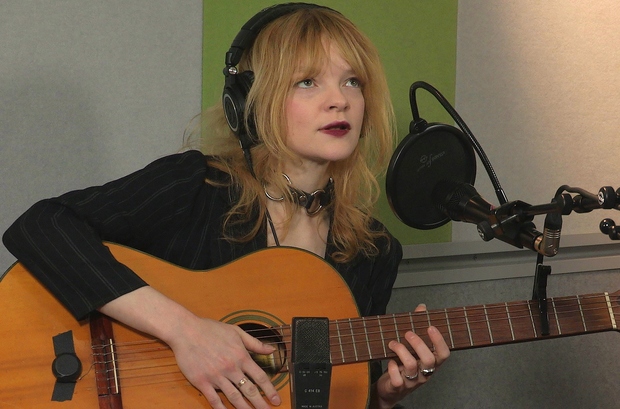 Music Details
Artist: Jessica Pratt
Songs: Game That I Play, Back Baby, Grace 80s. 
Composer: Pratt
Album: RNZ Recording
Label: RNZ Recording