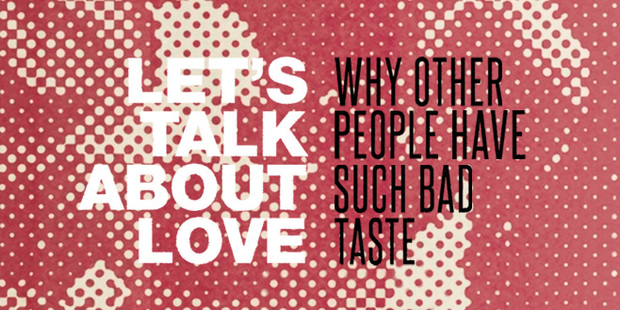 First published in 1969, Bloomsbury's 33 ⅓ is a series of short books about albums… covering works from the likes of Jimi Hendrix, The Kinks, Led Zeppelin, Prince, The Beatles and… Celine Dion.
Freelance writer and Slate music critic Carl Wilson is responsible for that last one, the idea submitted in what he calls a 'fit of peak' after series editors turned down his proposals to cover punk artists they saw as too obscure.
Wilson's 'Let's Talk About Love' was first published in 2007, and his exploration into the phenomenon of Celine Dion and wider discussion around the nature of taste, good and bad, made the book such a success that last year he re-released it as a stand-alone, with additional essays from fans like novelist Nick Hornby, former Nirvana bassist Krist Novoselic, actor James Franco and Drew Daniel of Matmos.
Melody Thomas spoke to Carl Wilson.
Music Details
Artist: Celine Dion
Song: My Heart Will Go On
Composer: Will Jennings
Album: Let's Talk About Love
Label: Columbia
Artist: Nickleback
Song: How You Remind Me
Composer: Nickleback
Album: Silver Side Up
Label: Roadrunner
Artist: Hall and Oates
Song: You Make My Dreams
Composer: D. Hall/J. Oates, S. Allen
Album: Voices
Label: RCA
Artist: Beyonce
Song: All The Single Ladies
Composer: Beyoncé Knowles, Christopher Stewart, Thaddis Harrell, Terius Nash
Album: I Am... Sasha Fierce
Label: Columbia
Artist: Taylor Swift
Song: Blank Space
Composer: Max Martin, Shellback, Taylor Swift
Album: 1989
Label: Big Machine Records
Artist: Celine Dion
Song: Let's Talk About Love
Composer: Will Jennings
Album: Let's Talk About Love
Label: Columbia