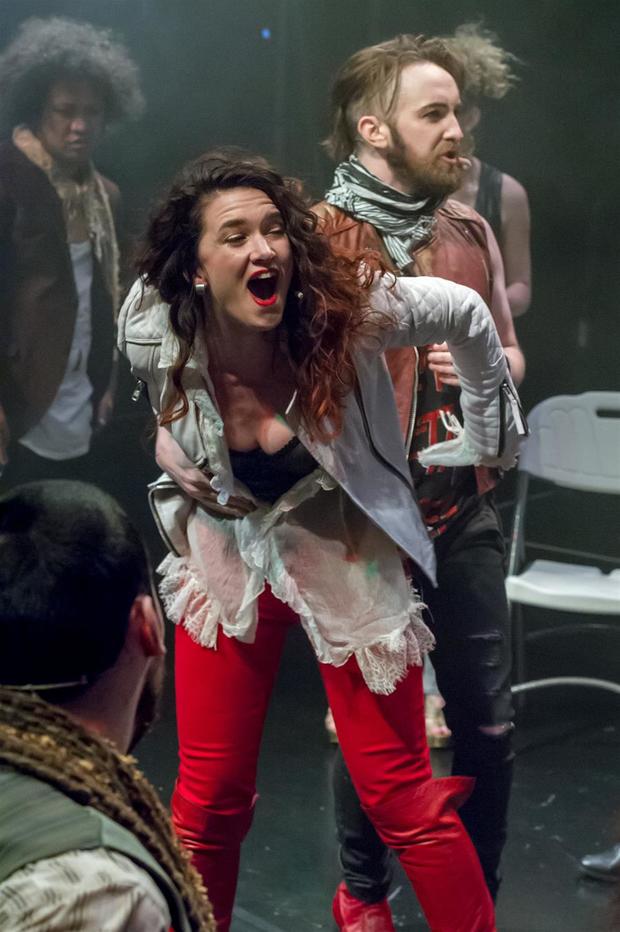 Jesus Christ Superstar NZ - featuring Laughton Kora, Julia Deans, and Jeremy Redmore. Photo: Auckland Theatre Company
Andrew Lloyd Webber's musical Jesus Christ Superstar is in production in Auckland at the moment.
Director Oliver Driver has re-cast Jesus and The Apostles in the world of Rock n Roll and hired bona-fide rock singers for some of the leading roles:
Laughton Kora, who recently finished up with the band Kora to pursue acting; Julia Deans - who's also done theatre-stage time with the 2012 production Brel; and former Midnight Youth singer Jeremy Redmore are among the cast. 
Anthonie Tonnon spoke with them about their parts in Jesus Christ Superstar, as well as one of the classically trained singers.
Playlist
Artist: Kensington Swan Season of Jesus Christ Superstar 
Song: Everything is Alright / Simon Zealotes / Superstar
Composer: Lloyd Webber/Rice
Album: (unreleased - originally on Jesus Christ Superstar) 
Label: Decca/MCA