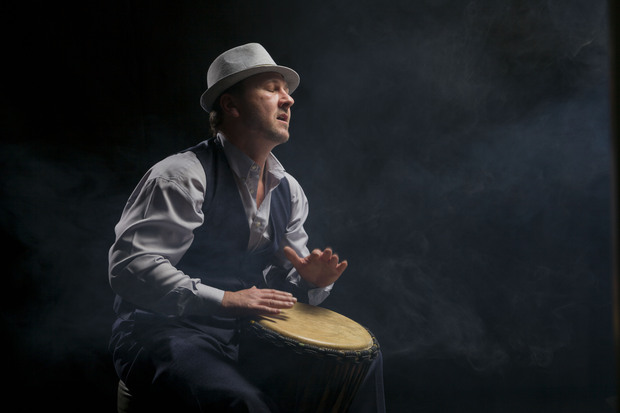 Rhythm Interactive is an award winning, immersive drum workshop, run by percussionist John Boone, who surprises his audiences by making them play the Djembe along with him without speaking a single word.
John Boone and his team perform for corporate events and schools around the country, sometimes doing up to three shows a day. A few weeks ago John and his colleague Lucie held their largest ever workshop - placing a percussion instrument on the seats of over 2000 Ted X attendees in the Aotea Centre.
We sent self-diagnosed rhythm-phobe Anthonie Tonnon to see the Ted X show and learn to jam on the Djembe with John and Lucie.