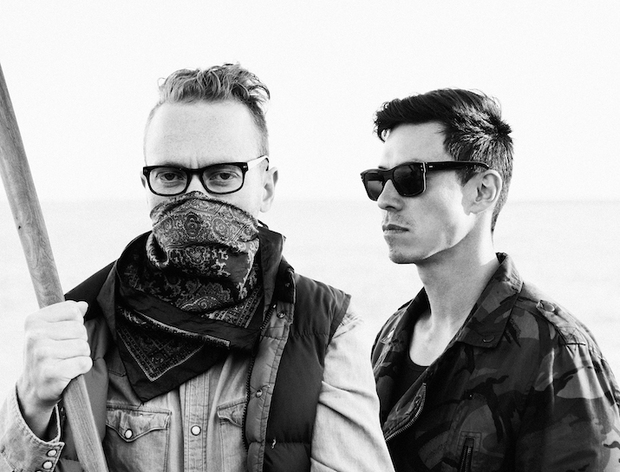 Electric Wire Hustle - Mara TK and Dave 'Taay Ninh' Wright
Since Electric Wire Hustle announced the departure of their founding drummer Myele Manzanza last year, the Wellington-based future funk, soul and r&b outfit has been in something of a state of flux, reconfiguring around a roster of musicians sourced far from home.
This week Electric Wire Hustle released Love Can Prevail, the long-delayed follow-up to their self-titled 2009 debut.
"I think it's fair to assume that we're unsure as to which route in terms of genre to focus on, and I think maybe some of the best music is unsure," Mara TK laughs.
"A big part of the process is just wanting to stay open to experimenting man and just trying stuff out," Ninh continues. "I think that's mostly how we've landed on the strongest ideas, is just trying things out and not wanting to create too many stringent parameters around the creative process - other than just wanting to make something that moves us and that we think is worthy of being shared with more people."
The core of the band, David "Taay Ninh" Wright and Mara TK, talk to Sam Wicks about their evolving lineup and sound.
Listen to a 'Director's Cut' of Love Can Prevail here
Playlist
Artist: Electric Wire Hustle
Song: By & Bye, If These Are the Last Days, Light Goes a Long Way, Loveless, Numbers and Steel
Composer: Mara TK/D.Wright
Album: Love Can Prevail
Label: Okayplayer/somethinksounds