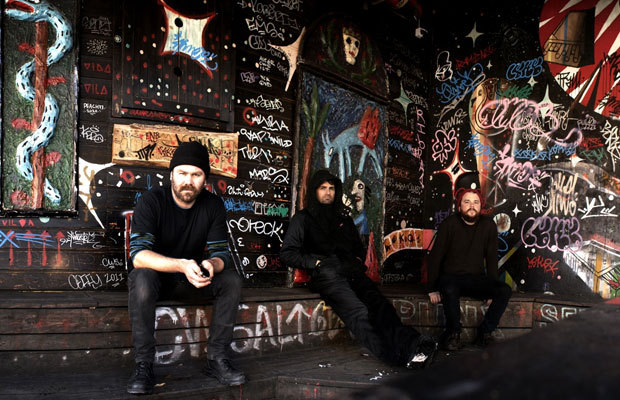 Kerretta L-R - Hamish Walker, Will Waters, and Dave Holmes
Instrumental three piece Kerretta formed nine years ago, bringing together Hamish Walker of Avotor, drummer Will Waters of Meterman, and Jakob's producer Dave Holmes.
They've just released their third album, Pirohia, which sees them expanding their post-rock vocabulary to include handclaps, marimbas, and Māori chant.
Kirsten Johnstone spoke with Hamish in Auckland, and Dave from his adopted home of London about the process of putting Pirohia together while living so far apart.
Hear an interview with Kerretta from 2011 here
Playlist
Artist: Kerretta
Songs: Sister, Come Home, Kawea Tātou Ki Ngā Hiwi, Iron Hail, His Streets Of Honey, Her Mouth Of Gold
Composer: Walker/Holmes/Waters
Album: Pirohia
Label: Golden Antenna Records