Influential Flying Nun band The Clean doesn't get together all that often these days. Drummer Hamish Kilgour lives in New York, while the rest of the band - his brother singer/guitarist David, and bassist Robert Scott - still call Dunedin home.
They've almost finished a 10-date U.S. tour, with some sell-out shows, and appreciative audiences.  
The Clean began in 1978, but they've had long hiatuses between shows and albums. Hamish credits that space for the band's longevity: "We only do this every three years, so that's how we do it."
Robert Scott adds, "We take the mickey out of each other, in a kind and caring way. You can have a laugh at someone's expense - but to a certain degree, and then you cross a line and the expression changes, and you know you've gone too far."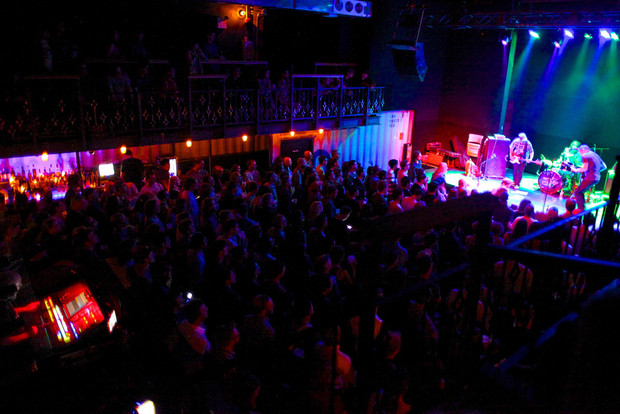 The Clean, live at New York City venue Rough Trade - photo by Ben Howe. 
They haven't released an album together since 2009's Mister Pop, but there's been no shortage of solo material from David Kilgour, Robert Scott, and Scott's other band The Bats.
"We've all been creative, but we can't be bothered creating with each other…" jokes David Kilgour.
The latest solo albums from the members of The Clean - including Hamish Kilgour's debut solo release All of It and Nothing have been released within weeks of each other, and in time for their U.S. tour.
Music 101's New York correspondent Gemma Gracewood met up with the trio to get the scoop on their newly minted solo LPs.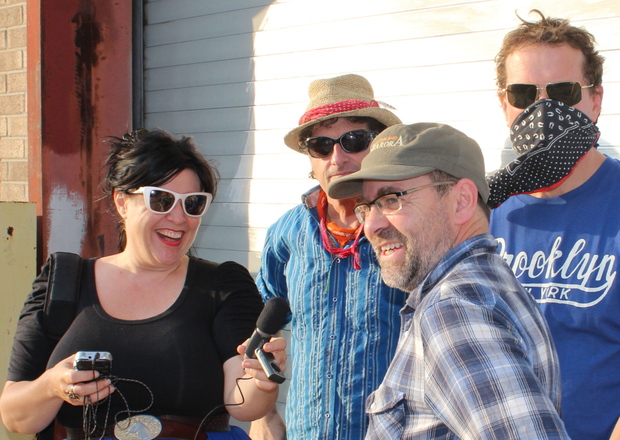 Gemma Gracewood with The Clean, photo by Tex Morton.
Playlist
Artist: Robert Scott
Song: Here It Comes, Lazy Boy
Composer: R.Scott
Album: The Green House
Label: Flying Nun Records
Artist: David Kilgour & the Heavy Eights
Song: Christopher Columbus, IDontWannaLiveAlone
Composer: D.Kilgour
Album: End Times Undone
Label: Merge Records
Artist: Hamish Kilgour
Song: Crazy Radiance, Hullabaloo, Vertigo, Smile, Rave Up (For the Yellow Dogs)
Composer: H.Kilgour
Album: All of It and Nothing
Label: Ba Da Bing Records