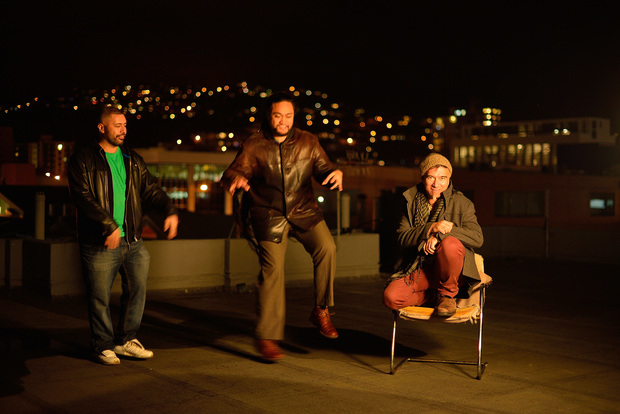 Trinity Roots - Rio Hunuki-Hemopo (Bass/vocals), Ben Wood(Drums/vocals) and Warren Maxwell (Lead vocals/guitars/keys)
Much loved Wellington trio Trinity Roots have released their first new song in a decade- Haiku.
The group parted ways after their second album Home Land and Sea, reforming in 2010 for a series of reunion shows before drummer Rikki Gooch left the band.
This song is the first glimpse of a new album due early next year, and a new line-up featuring drummer Ben Wood.
Trinity Roots vocalist, guitar player and keys man Warren Maxwell said it was a change of direction for the band.
With Haiku- it actually starts a bit rocky, a little bit Queens of The Stone Age- I got a bit of an influence from them... and then it goes into a driving up the East Coast in a Holden kind of East Coast feel in the Summer time, and the outro is real Bon Iver... when we were  recording it, we were looking at each other going "This isn't Trinity Roots"