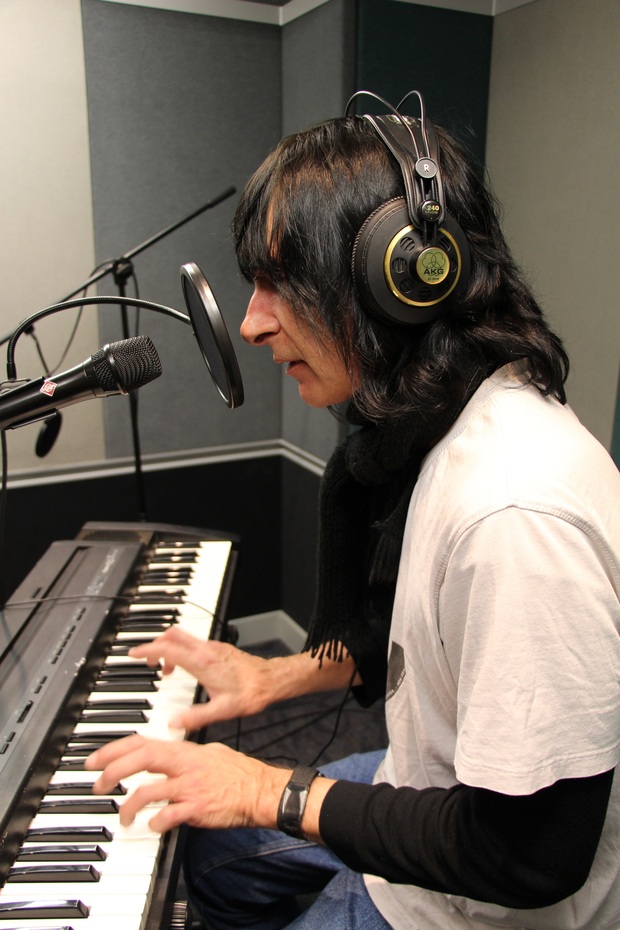 It's been more than a decade since composer and multi-instrumentalist Peter Jefferies (This Kind of Punishment, Nocturnal Projections) has headlined a show.
After the release of his fith solo album, Closed Circuit, and more than twenty years of writing and performing Peter says he simply "got sick of it."
"I gave away my electric piano and I gave away my amplifier and threw my drum kit on the skip."
The instruments would have stayed there were it not for longtime Peter Jefferies fan Amanda Palmer who tracked Peter down for an impromptu covers performance at his local record shop, New Plymouth's Vinyl Countdown.
Encouraged, Peter played the opening slot for Amanda Palmer at the Kings Arms last year and is now off to play shows in the US, where his second album Electricity is being reissued by San Francisco label Superior Viaduct
There is a profile of Peter Jefferies on AudioCulture and you can find out more about Peter Jefferies on Public Address
Peter Jefferies joins Emma Smith to play some of his best known solo pieces, ahead of a rare solo performance at Auckland's Kings Arms in July 2014. 
 
Playlist
Artist: Peter Jefferies
Song: Electricity, On An Unknown Beach
Composer: Jefferies
Album: Unreleased
Label: Radio NZ Recording