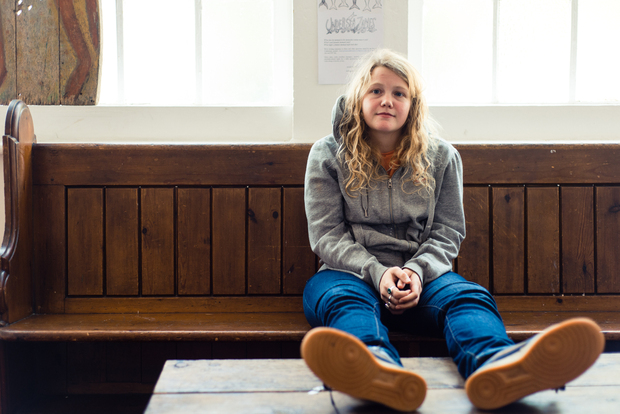 It was The Wu Tang's GZA who first told an 18 year old Kate Tempest she was a poet - she'd rapped her way backstage after one of his shows, on a mission to showcase her skills to her hero. He was impressed.
Now 27, she's a rapper, but also award winning poet, playwright, and novelist. She's taught creative writing at Yale, won poetry slams in New York, been published by Picador, had plays staged around London, been commissioned by the Royal Shakespeare Company, and had a band who put out an album and played all the major European festivals.
She's juset released her first solo album, produced by Dan Carey (who's worked with Bat For Lashes and Hot Chip amongst others) and released on respected UK label Big Dada.
She's had to fight for her place in the hip-hop world though. As Kirsten Johnstone found out, Kate Tempest is not your stereotypical rapper.
Playlist
Artist: Kate Tempest
Songs: Theme From Becky, A Hammer, The Beigeness, Lonely Daze, Circles, The truth.
Composer: Tempest/Carey
Album: Everybody Down
Label: Big Dada