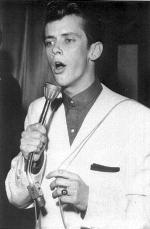 Ray Columbus' achievements in Australia and New Zealand are well documented: his hit records like 'She's A Mod' and 'Travelling, Singing Man' and his many TV appearances, but for a brief period in the 1960s Ray Columbus set out to make his fortune in the USA.
His brief venture into the wild, psychedelicized world of San Francisco in the 1960s resulted in some of Ray's most interesting, experimental and thrilling music, ultimately producing a record that is now considered a garage rock classic.
Columbus Discovers America follows Ray as he arrives in San Francisco dressed in full mod regalia just as the Summer Of Love was about to celebrate the hippie dream.
Produced and presented by Marty Duda for Radio New Zealand National.