Savage - I Love The Islands
Samoans are a proud people, and a source of that pride in recent times has been the Stateside successes of South Auckland's own, Savage.
His hip hop single 'Swing' has now clocked up 1.5 million sales and counting, and the upward trajectory of his career has brought his label Dawn Raid Entertainment back from the brink.
In 'I Love the Islands', Sam Wicks rolls with Samoan rap royalty on the return home to shoot the video to Savage's new single 'I Love the Islands' and feel the Island love.
5:00 PM.Sam Wicks rolls to Samoa with the Dawn Raid crew to feel the love for this local hip hop star. Read more Audio
At Samoa College
Savage, Alphrisk and Brotha D doing it for the kids
Savage loves the islands - and his Mum, Aiga Johnson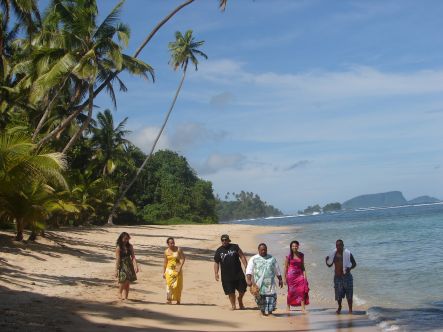 The Deceptikonz, Miss Samoa and friends on island time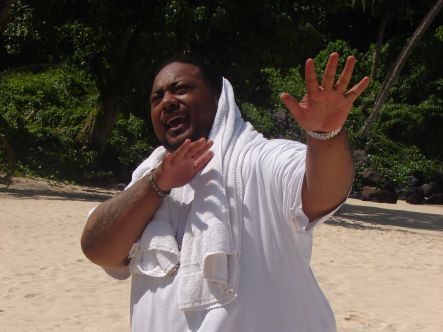 Rapping on Vavau beach in Upolu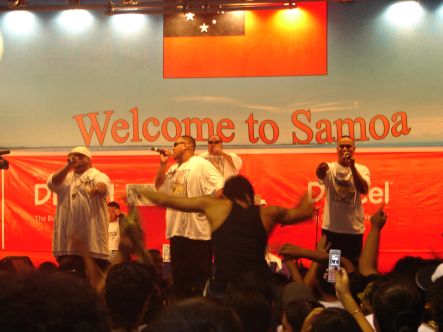 The return of a Samoan son - Savage and the DKONZ play Gym 1 in Apia