Luke Rowell, Vaporwave Essentials
Luke Rowell aka Eyeliner and Disasteradio of Crystal Magic Records shares his top 5 vaporwave essentials.
Chuck Persons 'Nobody Here'
The genesis of the eccojam technique that is key to vaporwave.
James Ferraro 'Linden Dollars'
Named after the in-game currency of Second Life,  Ferraro's album Far Side Virtual is included into the vaporwave canon (if one exists) for exemplifying the attitude, although it uses  wholly different sonic aesthetics and production techniques.
Macintosh Plus 'リサフランク420 / 現代のコンピュー'
A modern classic that exemplifies the common use of pop samples in a way that build a mood while stripping the words back in a hypnotic yet jarring way. 
Computer Dreams - 'Rain'
The low-bitrate mp3 aliasing in this tune conjures up a haunted, nostalgic sense of the recent past in a really neat way.
Saint Pepsi - 'vanilla pepsi'
This has been my ringtone for almost a year. I love the way it presents what I'd describe as a "prime-time TV" vibe. Watch for the weird jump edit after the fadeout, which I'd describe as a crafted artifact of process / mediality.
The images in this gallery are used with permission and are subject to copyright conditions.
You might like...
Wellington synth-wiz Luke Rowell a.k.a. Disasteradio on his 13 date tour of China, from Shanghai to Chengdu, with a series of personal audio diaries.

Crystal Magic Records is home to a roster of artists with a love of soft synths, pastel gradients, and community in virtual spaces.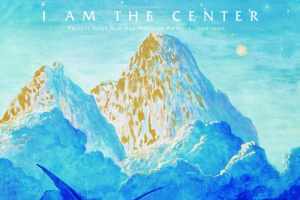 One of the last widely-agreed bastions of musical bad taste, Douglas Mcgowan explains why new age music is on the rise
Visit the boutique musical bootcamp, run by Ian Jorgenson
Baltimore based electronic music duo Matmos on the psychic experiments behind their latest album The Marriage of True Minds
From the psychedelic paintings of the '60s to the crème of the current digital producers... Joe Nunweek delves into the work of local artists.