Music 101 for Saturday 19 June 2010
Long before the Death Of Autotune, the Vocoder was the trendy vocal-effect-of-choice. Invented in 1928 to protect telephone conversations from eavesdropping, the Vocoder was soon adopted by musicians looking for new sounds. For Access All Areas Trevor Reekie talks to journalist turned author Dave Tompkins to find out 'How Popular Music Hijacked the Pentagon's Speech Scrambling Weapon'.
The Bellbirds (Sean Donnelly, Don McGlashan, Sandy Mill, and Victoria Kelly) perform in session at Roundhead studios for Music 101. Listen to that and an interview with the band here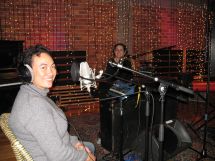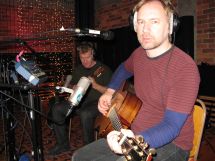 Sandy Mill, Victoria Kelly, Don McGlashan and Sean Donnelly- The Bellbirds
Hear stories of mayhem, mischief and misery from Auckland punk popsters Rackets.
3-4 pm
We catch up with Ladi 6 and Parks in Berlin - they've been touring with the likes of Gil Scott Heron, Mos Def and Mayer Hawthorne.
Attend The Seven Brothers Matariki concert at Te Papa. Listen and see photos of this and the previous week's Seven Sisters concert here
Follow the journey of Taonga Puoro expert Horomona Horo- from teaching himself to play whilst hitching for lifts, to sharing stages and stories with folk musicians all over the world. Hear more Taonga Puoro with Richard Nunns on Radio New Zealand Concert here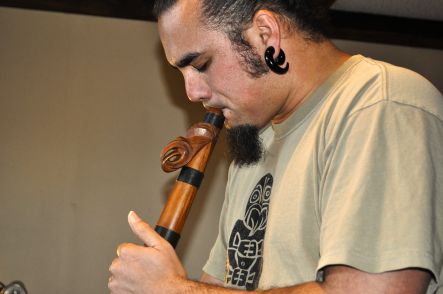 Horomona Hono, playing Putorino
And upcoming gigs you should know about.
4-5 pm
Musical Chairs: Time to Think Part One: Off Beam and on from Freeway...
Father Time and Think were two hard gigging, crowd pulling 70s superbands. Their intersecting membership was drawn from the cream of pub groups who defied the odds by transcending chart covers and glam to give punters a taste of original Kiwi progressive rock. Keith Newman tells their story for Musical Chairs this week and next. See photos and listen to the programme here
And Nick Bollinger reviews the Flaming Lips and Stardeath and White Dwarfs version of The Dark Side Of The Moon.