Music 101 for Saturday 28 February 2009
Saturday 28 February 2009

The Laya Project is documentary about a musical journey into the 2004 tsunami-affected areas of India, Indonesia, Maldives, Myanmar, Thailand and Sri Lanka. For Access All Areas today Trevor Reekie meets film producer Sonya Mazumdar and discusses the part music plays in the healing process.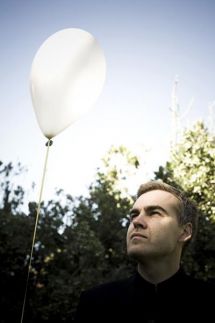 Electronic musician Rhian Sheehan (pictured) speaks about Standing in Silence, his third album, which is a cinematic mix of music boxes, marimbas, wall of sound guitar, and atmospheres collected all around the world.
Nick Bollinger reviews psychedelic pop from Cambodia, and Nigerian Afrobeat from Fela Kuti's youngest son, Seun.
Inspired by all the usual suspects - love, heartbreak & loss - Westport girl Mel Parsons sings songs from her debut album, Over My Shoulder
And after the news at 4, we start a four part series celebrating Forty Years of Pink Floyd.
From the formation and naming of the band, through to 'The Piper at the Gates of Dawn' in 1967, Pink Floyd went from being the darlings of the London underground to The 'Top Of The Pops'.