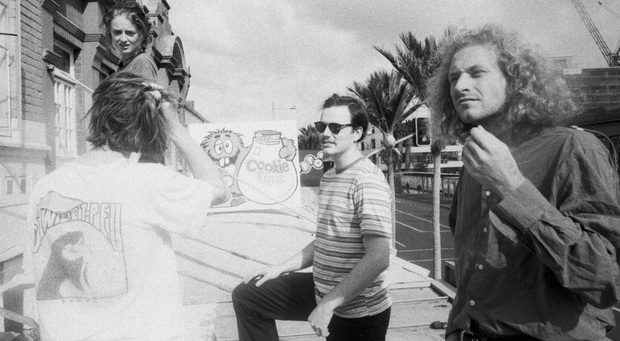 New Gum Sarn (L-to-R: Oscar Dowling, Sophia Lawler-Dormer, Durham Fenwick and Dave Weir). / Photo by George Rump
New Gum Sarn introduce their song, 'Money Talks'.
Names: Oscar Sophia Dave Durham
Ages: Between 20-23 Hometown: Puhoi, Pt Chev, Herne Bay, Orewa
Sounds like: Metallica sitting around a campfire with twelve string guitars jamming Creedence trying to summon Lou Reed.
Musical Guilty pleasure: Reverb.
Formative musical experience: Recording our album together live in the countryside.