Insight for Sunday 11 October 2015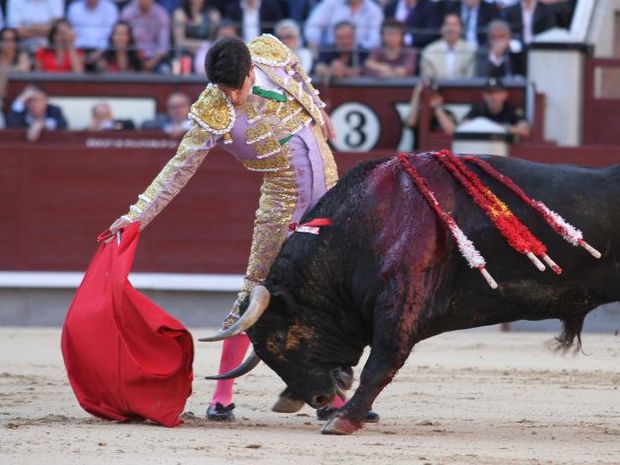 Photo Alberto Simon  / AFP
Two sides are sharpening their swords in Spain. Between them, half-tonne bulls.
One side wants to kill them in the name of culture, the other to save them in the name of animal rights.
Spain's economic crisis has hit bullfighting hard and municipal elections in May brought to power a number of left-wing parties bent on stopping funding for bullfights or even banning them altogether.
 In this BBC programme, Neal Razzell,  goes to the rings and ranches where livelihoods are under threat, and asks what the battle for the bull says about contemporary Spain.