Insight for Sunday 15 June 2014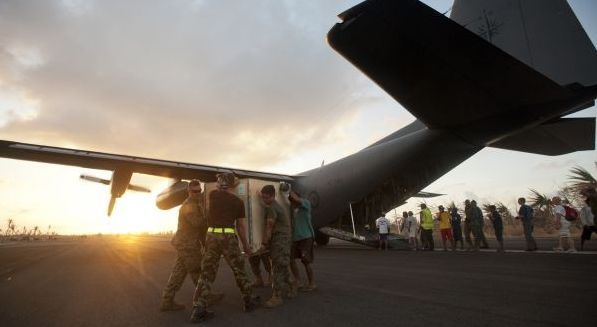 Photo courtesy of NZ Defence Force: Providing aid in the Philippines
With the military back from Afghanistan, New Zealand's latest combat mission is over, so is it now time to consider whether New Zealand still needs the same kind of Defence Force?
The Defence Force has turned its attention to issues closer to home: assistance after natural disasters, increasing pressure on New Zealand's maritime borders and working with others in the South Pacific.
Radio New Zealand's Defence Reporter, Kate Newton, considers whether those challenges are best met by a fully militarised defence force, or if New Zealand should build on its reputation as a peace-keeper by looking at non-military alternatives.
8:12 AM.Kate Newton explores whether NZ will need the same sort of Defence Force in the future. Audio

8:15 AM.Kate Newton asks Lieutenant General Keating about the challenges ahead for the Defence Force Audio
Read about about the decisions facing the Defence Force
Photo courtesy of NZ Defence Force: Offshore patrol vessel in the Ross Sea