Insight for Sunday 23 March 2014
8:12 AM.Megan Whelan explores access to mental health serivces in the face of a suicide rate that is resistant to change Audio
New Zealand is still struggling to reduce one of the highest youth suicide rates in the developed world. In addition, the overall suicide rate has been relatively static for many years.
The Chief Coroner has identified youth suicide and that of the elderly as particular areas of concern.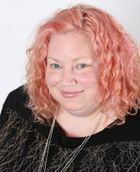 Megan Whelan from the Wireless asks if more can be done to help people with mental health issues? How easy is the system to navigate, particularly for people who already have a range of  needs?
Illustration by Phoebe Morris