Insight for Sunday 28 April 2013
8:12 AM.Liz Banas follows NZ's trade and diplomatic mission to China. Audio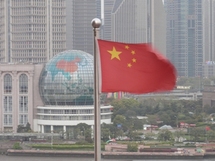 The Prime Minister, John Key, has rated his recent trip to China as ten out of ten.
He received red carpet welcomes and meetings with four of China's most powerful leaders, including the new President, Xi JinPing, and Premier, Li Keqiang.
So what did the one hundred-strong trade and diplomatic mission achieve? And how will New Zealand be able to leverage off the trip to ensure it has an ongoing and ever more lucrative relationship with China?
Political reporter, Liz Banas, reports on the mission.