Insight for Sunday 18 April 2010
8:12 AM.Nick Butcher explores the plight of the inshore fishing fleet where rising costs are threatening the local industry Audio
New Zealand is a nation of fishermen - but those who earn a living from fishing around the coast say they're being slowly squeezed out and making a decent living is increasingly difficult.
This, despite the rising price of fish in the shops and a quota management system that is the envy of the world.
The quota system is worth four-billion dollars, but there are now calls by many in-shore fishermen for its review.
Fisheries reporter, Nick Butcher investigates.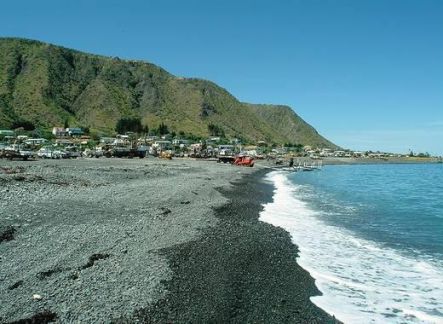 Photo: The small fishing village of Ngawi on the Wairarapa coast