Insight for Sunday 2 March 2008
8:12 AM.Can the sheep industry recover from its current doldrums? Audio
While the diary industry booms, sheep farmers are falling on hard times. With poor returns, an oversupply of meat on the world market and a rush of conversions to dairy farming - some say the industry will never recover.
Chris Bramwell has been talking to farmers about whether the industry has a future.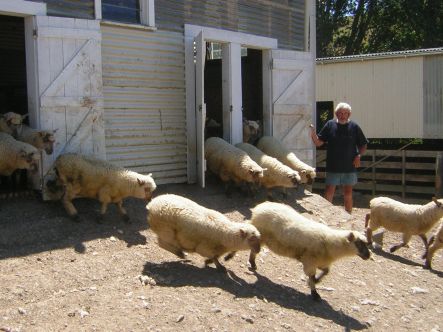 Ron Burns lets a run of black faced sheep out after dagging.