Easter Monday for Monday 6 April 2015
How we live, what we do, inspiring people: a morning of ideas, chat and... chocolate. We'd love to hear from you: eastermonday@radionz.co.nz

8.12 Working in danger zones
WASH specialist and humanitarian Hanna Taylor brings clean water and sanitation to refugee camps in conflict and disaster zones around the world. Just back from an Ebola treatment camp in Sierra Leone before returning a refugee camp on the Syrian border, Hanna tells of the many challenges she faces in her job.
08.40 Braille Printer developed from Lego
Santa Clara high school student Shubham Banerjee has reinvented the Braille printer thanks to his love of Lego. His start-up company BRAIGO has attracted funding from Intel, but as Shubham is only 13 his mother Malini Banerjee is CEO. Shubham's model is set to be more affordable than existing products, and he's hoping to have a first prototype for blind organisations to try out in the next few months.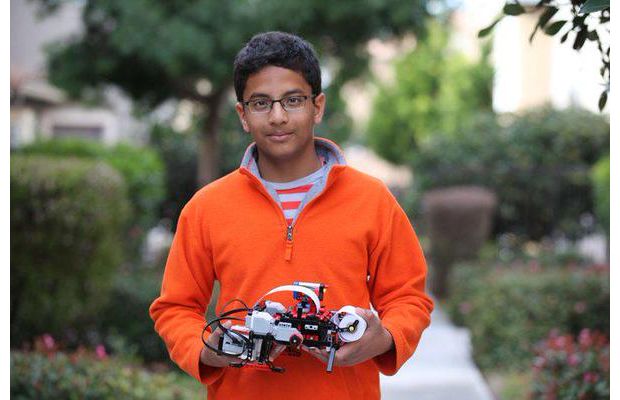 8.50 What does the Easter Egg wrapper say about you?
Schoc Chocolates' Murray Langham reckons what you do with the foil reveals a lot about you. He also tells of the nutritional benefits of chocolate on a public holiday when there's plenty of it around.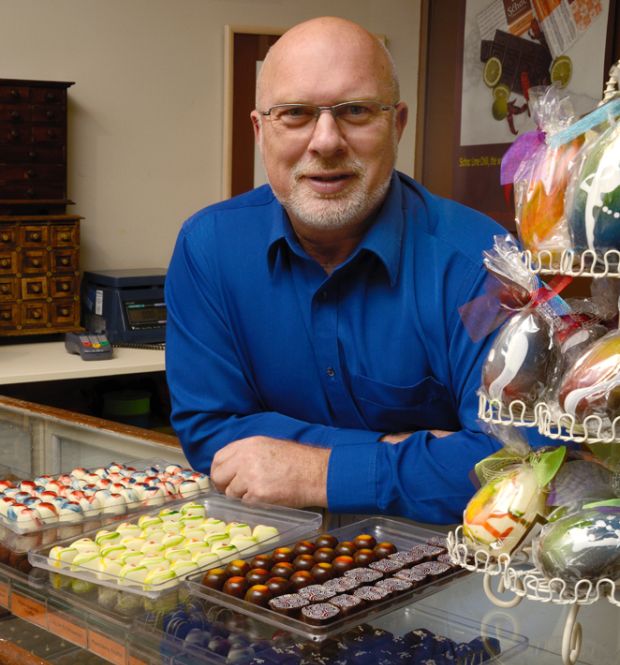 9.07 Women in Blue
It's been a year since the police announced new measures to get more women into the force. One of those measures was a reality TV show, Women In Blue, that followed seven female police officers on the job. Among them was Constable Bridget Suckling, who specialises in disaster victim identification. She juggles major operations such as Pike River and the aftermath of the Christchurch earthquakes with her work on the Auckland Search and rescue squad. She talks to Katy Gosset about why she joined the police and the impact of Women in Blue.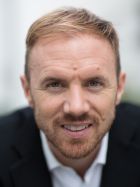 9.23 Stuffocation
British author James Wallman with an alternative perspective on consumerism and de-cluttering: memories live longer than things. Cultural forecaster James Wallman's Stuffocation  is inspired in part by a note written by his grandfather on the day he died, spotting a cultural shift away from consumer materialism towards an experience revolution - which he says could transform our quality of life in the 21st century.
9.39 Trade Aid Chocolate
Vi Cottrell never expected she'd end up running a chocolate factory. But in the 1970s she and her husband Richard, left a comfortable existence in Christchurch, believing there must be more adventures to have. After two years working with Tibetan refugees in India, they returned home to set up Trade Aid, a pioneering fair trade movement and retail network, selling goods from around the world. Their latest venture is an organic, fair trade chocolate factory in Christchurch. Vi takes Katy Gosset on a tour.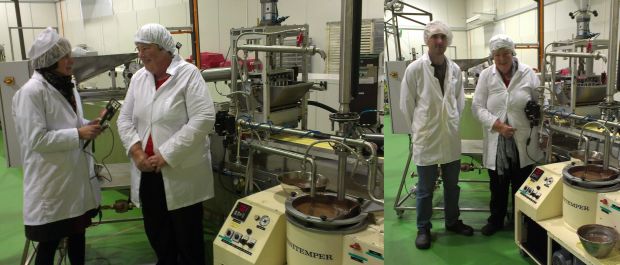 Left: Katy interviewing Trade Aid co-founder Vi Cottrell. Right: Vi Cottrell and Trade Aid Food Manager, Justin Purser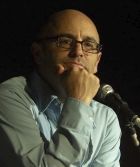 10:07 Losing Our Religion
Professor in Secular Studies at Pitzer College Phil Zuckerman on how "no religion" is becoming the fastest-growing new religion. His book Living the Secular Life: new answers to old questions explores how an increasing number of people are opting to live without religion, but with ethics and meaning in their lives.
10.23 Too busy for new friends
Life coach Maureen Richardson reports an increasing number of people are coming to her for help with anxiety and depression, often linked to loneliness. But are we just too busy to make new friends?
10.36 Living in Tiny Houses
Lily Duval has built her own house in keeping with Tiny House movement. Built on a trailer, she did all the work herself, despite never having attempted a building project before. Lily shows Katy around her home and discusses the tiny house movement gaining traction in New Zealand and around the world.
Gallery: Lily Duval's tiny house
11.06 Living with Tourette's syndrome
Cantabrian Tanya Humphreys has lived her whole life with Tourette's syndrome with very little support in dealing with it. She has physical and verbal tics, and talks frankly about the challenges of dealing with them alongside raising a family.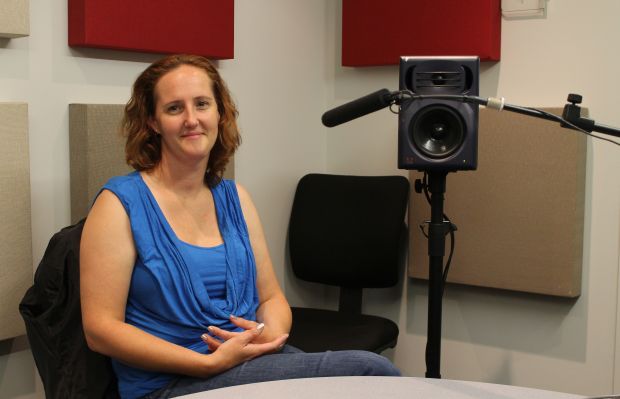 11.28 Joel Fafard
Award winning Canadian Southern roots and blues artist fresh from the Canterbury Folk Festival, Joel Fafard performs live ahead of the rest of his Kiwi tour.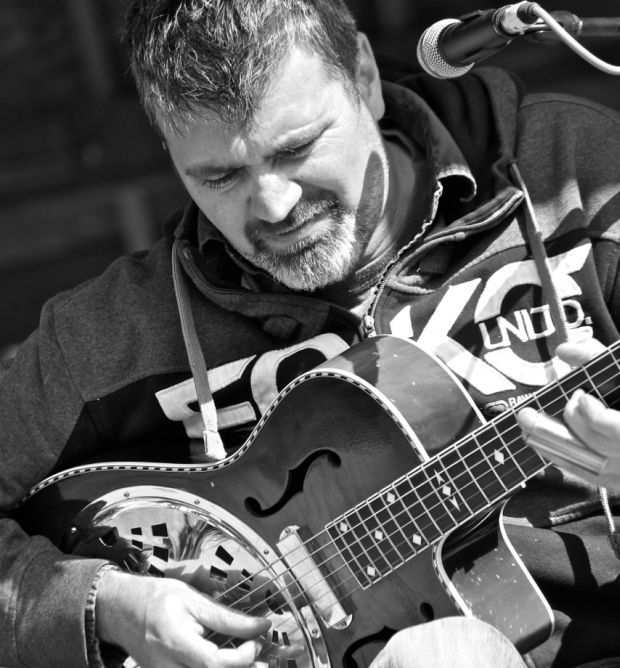 11:43 Chocolate Mud Cake
Prize winning pastry chef and cake decorator, judge on the first series of New Zealand's "Hottest Home Baker" Pauline Nunns uses up any left-over Easter chocolate with her go-to Chocolate Mud Cake recipe, and she makes some truffles.


Pauline Nunns with her elephant cake and with her daughter and cake for her 5th birthday.
Produced by Melanie Phipps
Studio producer Jeremy Veal
Music played in this show
Artist: Ben Harper
Song: Ground on down
Composer: Harper
Album: Fight for your mind
Label: Virgin
Time: top of hour theme/promo bed
Artist: The Staves
Song: Horizons
Composer: the Staves
Album: If I Was
Label: Warner
Time: 8.37
Artist: Tami Neilson
Song: Walk (Back to Your Arms)
Composer: T Neilson / J Neilson
Album: Dynamite
Label: Neilson
Time: 9.20
Artist: Leon Bridges
Song: Better Man
Composer: Bridges
Album: NatRad Playlist: February 2015
Label: Columbia
Time: 9.58
Artist: Gene Chandler
Song:  Eleanor Rigby
Composer: Lennon/McCartney
Album: Come Together: Black America Sings Lennon & McCartney [Beatles Tribute]
Label: Ace
Time: 10.22
Artist: Hurray for the Riff Raff
Song: Blue Ridge Mountain
Composer: Alynda Lee Segarra
Album: Small Town Heroes
Label: ATO
Time: 10.35
Artist: The Eastern
Song: The Road to Erewhon
Composer: McGrath
Album: The Territory
Label: Roughpeel
Time: 10.56
Artist: Sierra Leone's Refugee Allstars
Song: Manjalagi
Composer: Ashade Pearce
Album:Libation
Label: CUMBANCHA
Time:11.55