Navigation for Diversity in Death
Sikhism
Gurdwara Sri Guru Singh Sabha in Papatoetoe, Auckland

Recitations from the Holy Scriptures during evening prayers.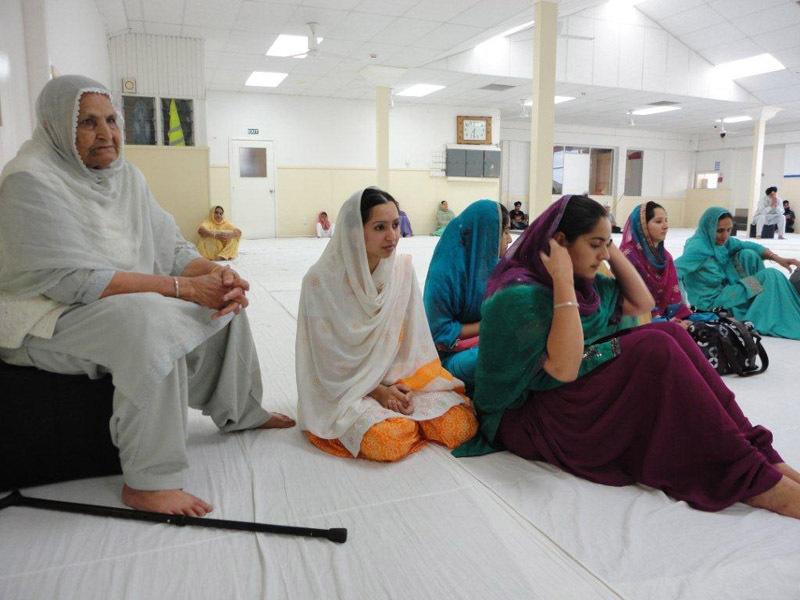 Women at evening prayers.
A Sikh woman and her baby kneel in reverence to the Holy Scriptures.
A Sikh man kneels to pay his respects to the Holy Scriptures.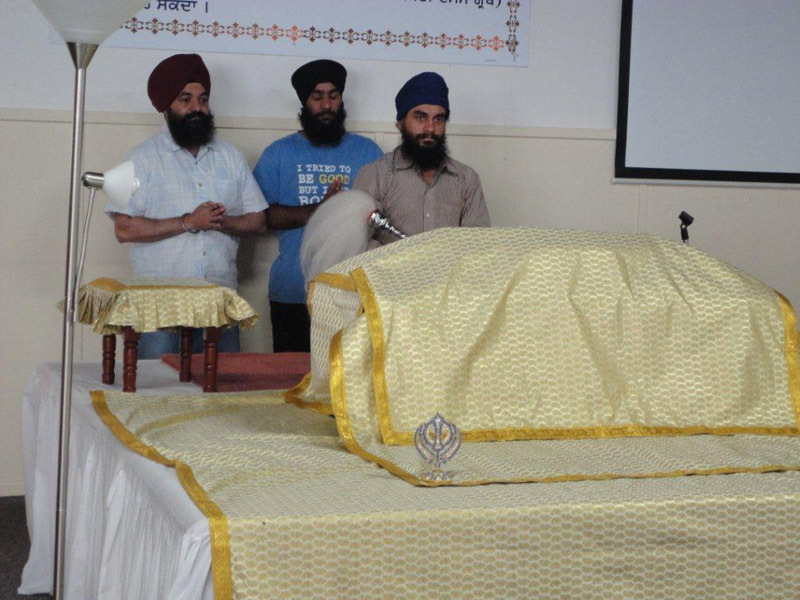 The Holy Scriptures or Guru Granth Sahib.
Women and men listening to recitations.

Listening to the evening prayers or recitations from the Holy Scriptures.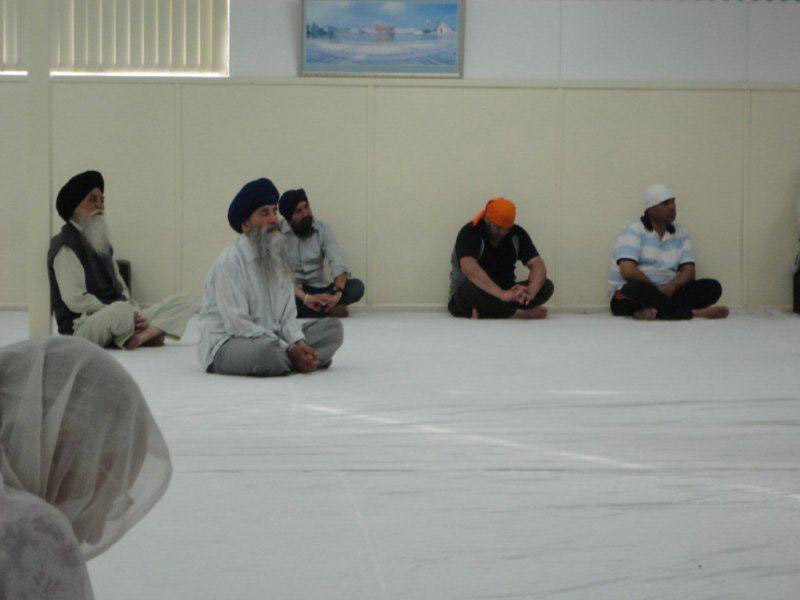 Men seated to one side of the Gurdwara.
Verpal Singh interviewed by Lynda

Joan Buchanan and Verpal Singh.

Lynda wears a chunni (head scarf) while interviewing Verpal Singh in the Gurdwara.
Children play in the hall before the daily Langar (community meal).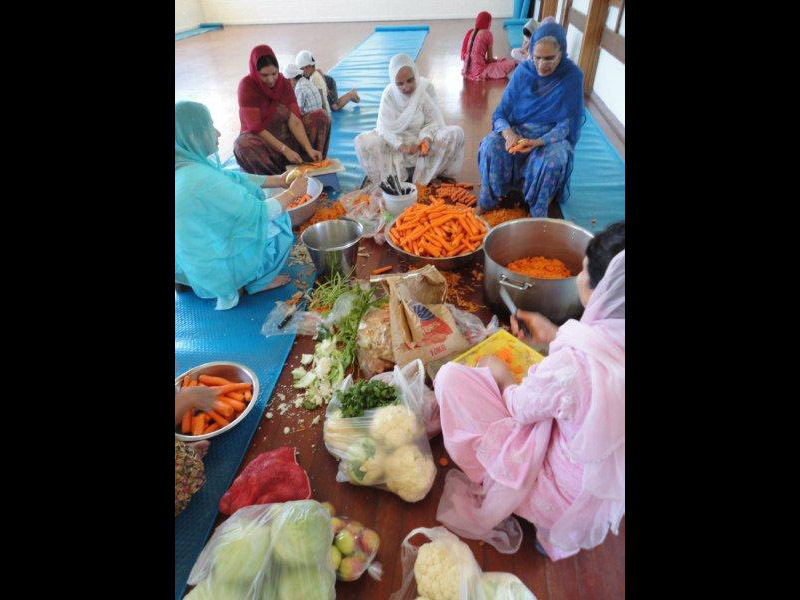 Everyone contributes food to the Langar or community meal.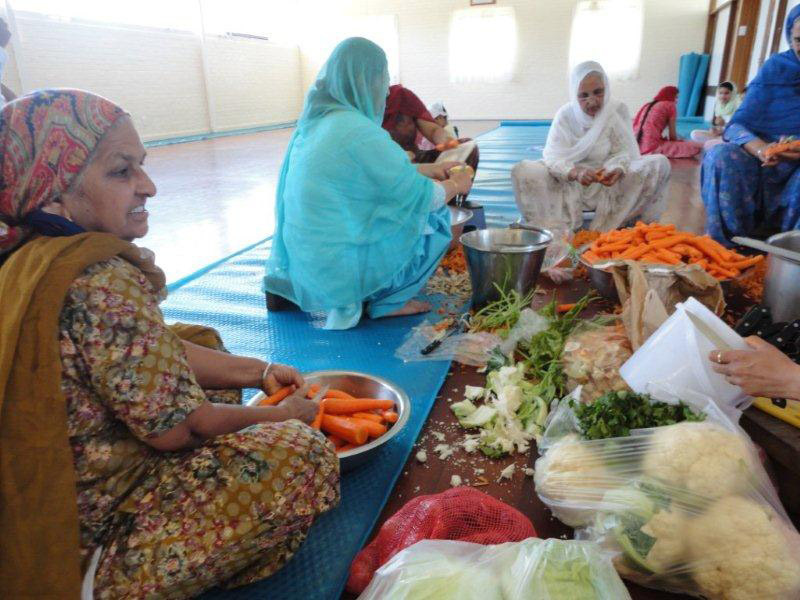 Peeling carrots and prepping veges together for the Langar.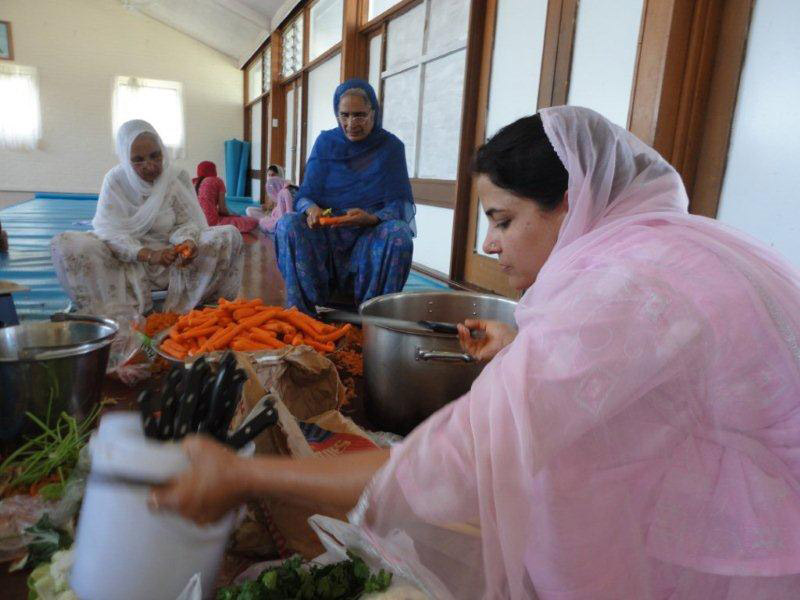 Preparing food together for Langar.
Cooking together - men and women from the community sharing food for the Langar.
A huge pot of vegetarian curry to feed 150 from the community.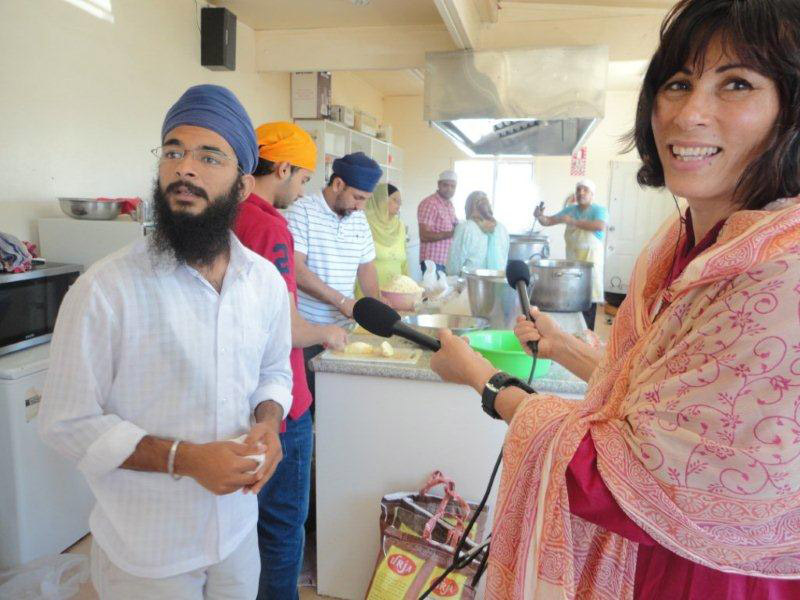 Lynda interviewing in the community kitchen.
Women and men are considered equal in Sikhism and cook together in the communal kitchen.
The images in this gallery are used with permission and are subject to copyright conditions.