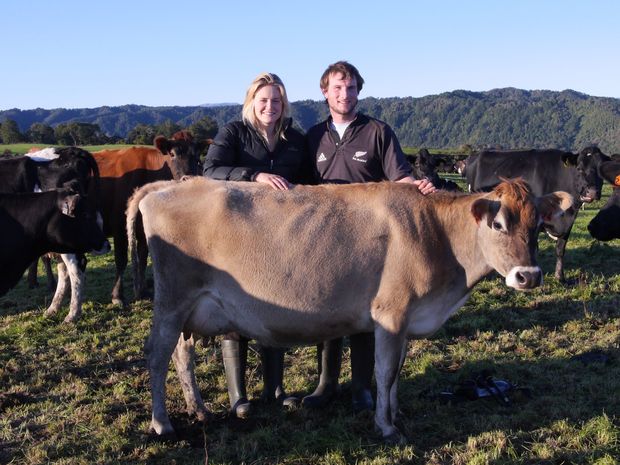 Hannah and Thomas Oats (above) run a 350 cow dairy operation near Reefton. Milking cows was always what Thomas wanted to do and at 19 he started contract milking for his parents with Hannah, who was 17 at the time.
"I used to play rugby and I would turn down going on West Coast rep tournaments because I wanted to stay home and do stuff on the farm!"
Much of their enjoyment of dairying comes from the stock and many of the cows have names and are treated more like pets than farm animals.
There are cows in the herd that Thomas took to pet day twelve years ago but if they are empty and have to culled, farming comes first.
He says "It makes it nicer to have friendly animals but you just can't get too emotional about it."
The young couple, now aged 22 and 20, have recently been crowned the 2015 West Coast/Top of the South Farm Managers of the Year.