The First and 4000th QE2 National Trust Covenantors. Gordon and Celia Stephenson (1st) and Keith and Margaret Ormsby (4000th).
QE2 Celebrates 4000th Covenants
When botanist and environmentalist David Bellamy visited New Zealand and heard about the QE2 National Trust, an organisation which uses covenants to  protect parcels of land in perpetuity, he gave the concept the thumbs up.
The nearly 40 year old trust has just signed up its 4000th covenant and speaking at the celebratory event,  host and Cambridge sheep and beef farmer  Bill Garland quoted  Bellamy, saying  "nowhere (else) in the world can he think of landowners stepping up, or  lining up , to protect areas of biodiversity in perpetuity."
The milestone covenant was established by Waikato farmers Keith and Margaret Ormsby.
They've protected several areas of native bush on their farm and fenced and planted up all 12 streams which originate on their property and eventually end in the Waikato River.
Margaret Ormsby says they've planted 27,000 natives and will plant many more to enhance their covenants.
Trust co founder and first covenantor, Gordon Stephenson, says he's not surprised at the success of the trust, even though at the time it was set up (1977) farmers were being encouraged to fell bush and plant grass.
"Lawyers and accountants warned against damaging one's asset values, but they were wrong. The trust tapped into a latent conservation attitude."
He says the dam that burst has been flooding ever since and he was thrilled to be part of the organisation which has been registering over two new covenants a week, for years.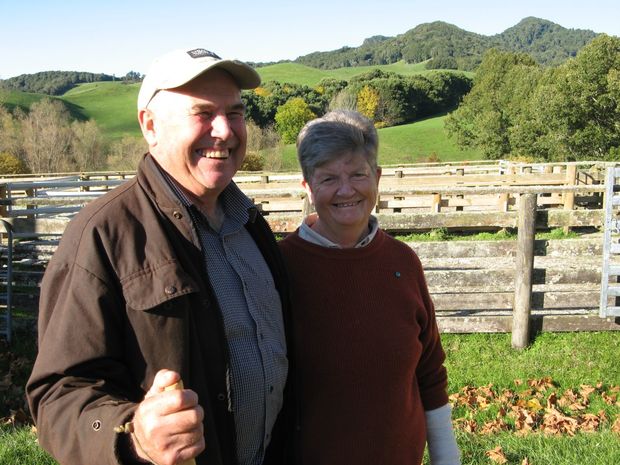 National Trust hosts Bill and Sue Garland on their Kairangi farm near Cambridge.