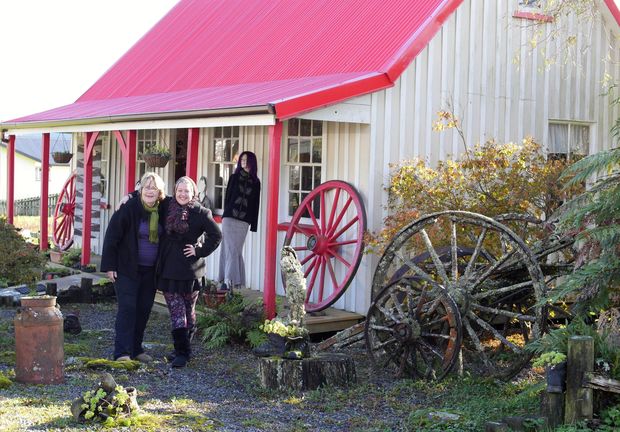 Nolly Martini (above with daughter Ingrid) came to New Zealand from The Netherlands forty five years ago to visit her four sisters that were already living here and she never went back.
She fell in love with Joseph Martini and followed him to West Coast where she's lived ever since.
The Martini's had a dairy farm in Harihari for 15 years and during this time Nolly had three children, learnt how to spin wool and converted an abandoned, historic cottage into craft shop.
The cottage was built by Mr. Green, a local businessman and Maori war veteran, for his niece who came to Harihari to marry a Danish man who had the ferrying service across the Wanganui River.
The Willows Craft Shop has been open for nearly 30 years now and is full to the brim with local products and handspun knitwear, including a soft sweater made from wool and dog hair.
She says "The thing is you can't have a one hundred percent dog hair sweater because dog hair doesn't stretch, you have to have it mixed with wool to make it stretch and give."