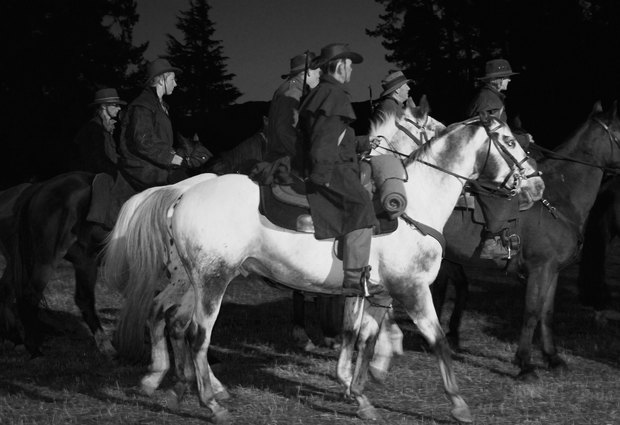 The Peaks Hall is well off the beaten track. It sits beside a gravel crossroad in the heart of North Canterbury's dryland sheep farming country. A cenotaph in front of the hall is dedicated to the men who left their farms to go and fight in the Great War. Many of them never returned.
The cenotaph was the focal point of the Anzac 100 Years 100 Horses Event organised by Hawarden resident and ex-serviceman Terry King and supported wholeheartedly by the local community.
After a dawn ANZAC service in front of the cenotaph, 100 horses and riders, who had been practicing for three days in a paddock behind the hall, rode in formation for 20 kilometres to the Waikari War Memorial to place crosses at the cenotaph to commemorate the fallen.
The riders were dressed in replica World War I uniforms to pay tribute to the Canterbury Mounted Rifles, which left Lyttelton in 1914 for the conflict in Turkey with nearly 2000 men and 2000 horses.
Terry says "My passion was to remember the men and the horses and the bond they shared because they slept together, they ate together, they fought together and they died together."