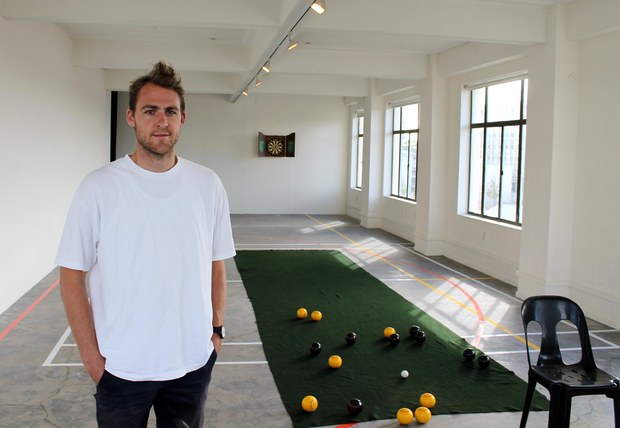 There's a rural theme to Dawson Clutterbuck's show at the Physics Room, a contemporary art project space in Christchurch.
The main gallery resembles a local hall, with basketball, badminton and netball court lines, indoor bowls and a dartboard inviting visitors to play.
"Recently my research has been looking at different shared spaces and ideas of community in a rural context and an urban context. So I'm interested in exploring the differences and the similarities and the different ways people activate and use and these shared spaces".
An accompanying video documenting the North Hokianga A&P Show provides a glimpse into this provincial area and highlights the importance of such social events to create a sense of community.
Dawson completed a Master of Fine Arts at Elam School of Fine Arts in 2011 and is a co-founder of artist-run space Ferari in Auckland.
The show is on at the Physics Room until April 25th.