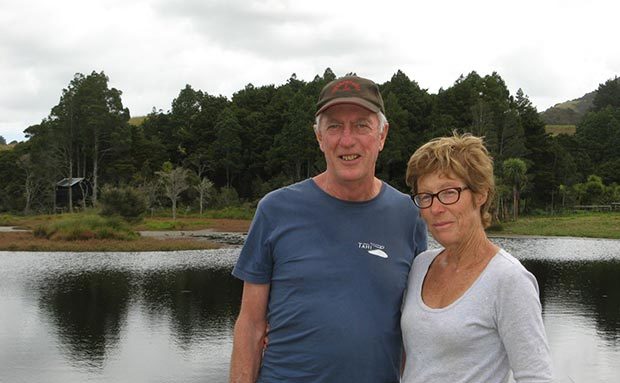 John Craig and Anne Stewart
A decade ago two Auckland academics saw the potential to turn a rundown coastal cattle farm near Whangarei into an eco-sanctuary.
John Craig and Anne Stewart removed the roaming cattle and converted the 540 hectares into a bee farm and conservation estate. They run 3000 hives and export manuka honey to a number of countries.
Two-hundred-and-fifty-thousand native trees have been planted, wetlands created, and birds have been encouraged back with extensive pest control.
Now Tahi Estate is home to 69 bird species, many of them rare or threatened. Dr Craig says he was keen to access pateke (brown teal) and was told it would take three years to get approval, but "within six months they'd arrived by themselves – a far better solution".
The property which once employed one person, now supports over a dozen staff including bee keepers and a pest controller.
John says another aim of Tahi Estate was to show it was possible to make money from conservation and while honey is their main income, visitors also can pay to stay on the farm, or walk over the 35 kilometres of track. 
Tahi has joined an international group called The Long Run Initiative. John says "it has a business model of the four "c's", we all must succeed at conservation, community, culture and commerce, and we are audited on those."