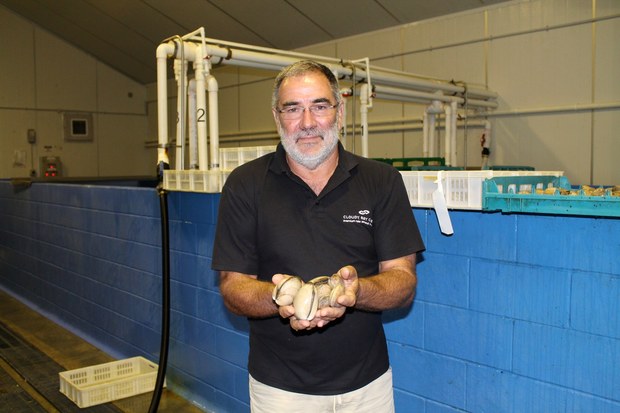 Ant Piper and his sons from Cloudy Bay Clams have been wild harvesting the shellfish since the early 1990s.
A marine engineer by trade, Ant has designed and built a hydraulic winnowing rake to pump water into the sand and gently scoop up the clams. He says it's important the  clams are treated with care as they are prone to bruising.
Currently the shellfish are harvested in Cloudy Bay in Marlborough and off Pegasus Beach in Canterbury. Ant also has a new boat under construction that will be used to harvest clams off Foxton Beach in the North Island.
Ant says, "This fishery has huge potential. We've gone from 100 tonne a year annual catch entitlement to 4000 tonne and I believe you could extrapolate that out so that nationally this fishery will be in excess of 30,000 tonne."
The jewels of the catch are diamond shell, moon shell, tuatua and the larger storm clam that often number only six or seven to the kilogram.
All the clams go into a storage facility and wet store in Marlborough that sits on the spit between Lake Grassmere and the ocean. Sea water is pumped into the facility to keep the shellfish fresh while they're cleaned and graded before being shipped out live.