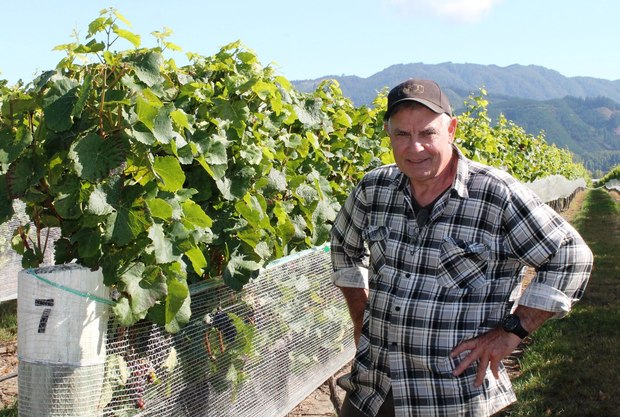 Daniel Le Brun (above) is known as the "grandfather" of sparkling wine in New Zealand.
He came to Marlborough after getting frustrated with the strict regulations governing the production of champagne in France and has spent the past forty years making high-quality sparkling wine in the Wairau Valley.
Winemaking was an integral part of Daniel's life from an early age and his family have been growing grapes in the Champagne region for many generations.
 "My future was written out I think before I was born! After school we were expected to help in the vines and in the winery. I had to go to a wine school after high school to lean the theories, but I had basically got all the practicalities in my head by the time I left that's for sure".
Daniel sold out of his Cellier Le Brun winery in the mid 1990's and due to a slip of the pen; he lost the right to use his name on other wines. As a result he started the No.1 Family Estate on Rapaura Road, and his méthode traditionelle sparkling wines have been winning awards ever since and are exported all over the world.
"The production we have here is much smaller than what we had when we were producing Daniel Le Brun. The vineyard is smaller, the business is easier to manage and we are now on our own."