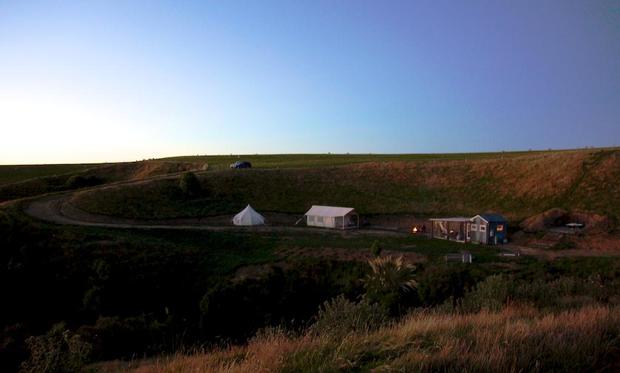 A Manawatu farming couple, Sarah and Angus Gilbertson, have become one of nearly a dozen New Zealanders to set up a glamorous camping business on their property.
The large, white canvas tents with wooden floors, crisp white linen and running hot water, add another level to the usual camping experience. Guests can relax in an outdoor bath, go walking and help shear a sheep.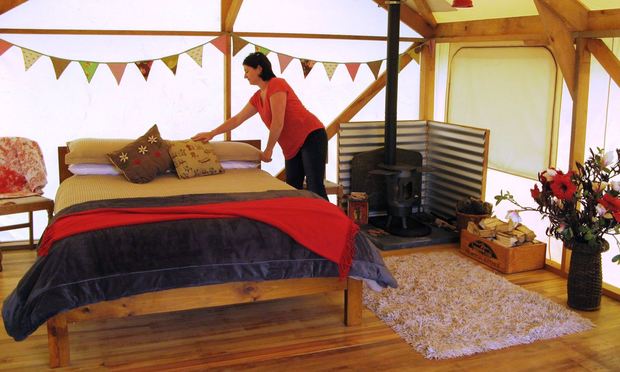 The matai floors come from the old farm cottage and the pot belly stove provides warmth in winter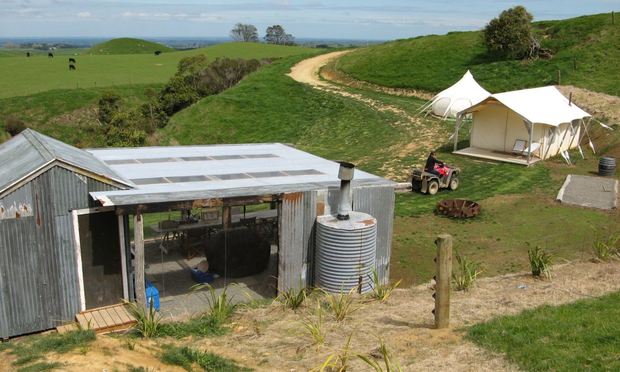 The glamping site is tucked into a hillside for shelter, with views south over a farm wetland and Manawatu farmland.

Guests can either cater for themselves, or have meals provided. The utility shed is part of an old farm cottage.