Promoting Māori culture in an authentic and down to earth way is the aim of a Whakatane-based tourism venture, NativConnectionz.
Set up two years ago by three Ngāti Awa locals, tourists are given an experience they wouldn't get in one of the main centres according to a company director William Stewart. "We're not slick, we're real. The korero isn't rehearsed."   
The tour starts in a local home where everyone helps put down a hāngi, and they return there a few hours later to eat the kai.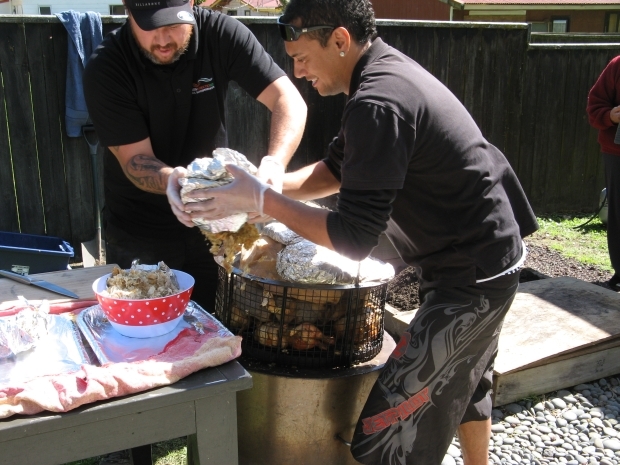 "When we told people we would do the hangi at our house everyone cracked up at us and said, whaaaaat, you guys are dreaming.  But this is the height of manaakitanga, to be brought into someone's house."  
The morning's activities include a museum tour, an ancestral river walk talking about the traditions of Ngāti Awa. The tourists also get to try a spot of fishing in the town's river, and they hear the legend of Māori kumara arriving on one of the first migratory canoes, the Mataatua.