Clarks Mill at Maheno in North Otago was built in 1866 and is New Zealand's only surviving water-powered flourmill.
Eighty-four-year-old Harry Steenson was involved in the restoration of the mill and has a particular interest in its design.  "The mill is built where it is to take water from the Kakanui River which flows in a big arc around it. A dam was made to raise the level of water and then by race it went to the mill, where it was processed with the water wheel and from there the tailrace went back to the Kakanui River" he says.
Clarks Mill is a unique representation of the rise and decline of wheat growing and flour milling in the region.  Volunteer John Chetwin says "North Otago was a major wheat growing area in the 1860s and 1870s. There were 13 flour mills operating in the district at one time, and the old stone buildings in Oamaru we're built on grain not wool as people think nowadays".
An electric motor was installed in the 1930s to drive the mill and now the machine runs as good as it ever did, thanks to a team of dedicated volunteers who maintain it on a regular basis.
Clarks Mill is owned by The New Zealand Historic Places Trust and will be open on Sunday afternoons from October 27th, with the machinery operating on the last Sunday of each month.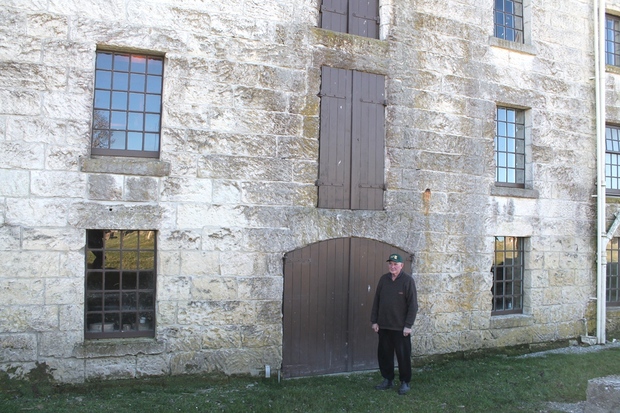 Warwick Clark outside Clarks Mill.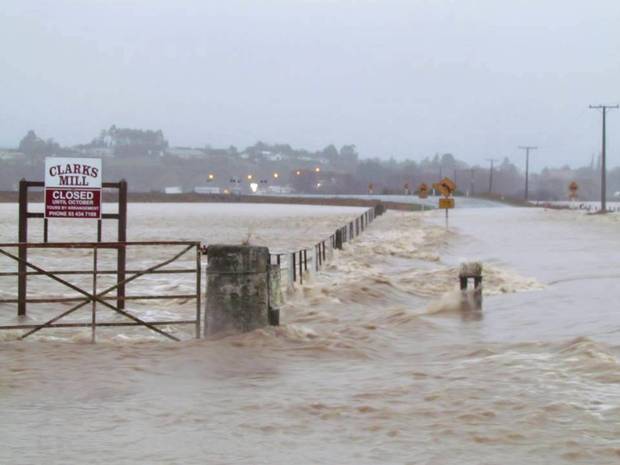 The nearby Kakanui River in full flood in 2013.