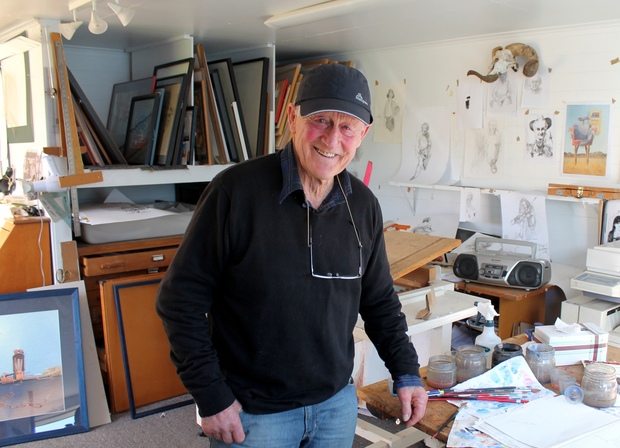 Farmer turned artist, Burns Pollock. (photo by Cosmo KB)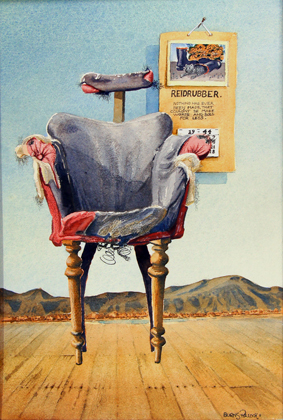 It's never too late to follow your dreams.
North Otago farmer turned artist Burns Pollock has been collecting local objects of interest for most of his life. Now, with paintbrush in hand, he's putting them in the limelight.
Seventy-seven-year-old Burns followed in his father's footsteps by taking over the family farm near Duntroon in the late 1950s, but it was always a means to an end as he felt his true calling was art.
Saving abandoned or unwanted objects that told a story or were of significance to the district became his passion - anything from a barber's chair to a fence post. By the time his farm was sold in 1999, Burns had accumulated a shed full of eclectic artefacts. Most of them have now been donated to the Kurow Museum.
The artefacts Burns did keep have become the focal point of many of his paintings and it's the stories behind them that sparks his imagination.
"A lot of what I'm about is what you tread under your feet, the stuff that goes unnoticed that has such a wonderful voice, if you can just coax it up."
Burns has held exhibitions at the Forrester Gallery in Oamaru and another is scheduled to be held in Kurow in November.
Pictured: two watercolours Burns Pollock painted in 2011 (Bill Coggers's Barber Chair and Saw-horse).