Country Life for Friday 22 March 2013
Forgotten World Adventures
Waikato farmer, former regional councilor and entrepreneur Ian Blame has set up a tourism venture that uses a decommissioned railway line to take people through the hidden valleys of southern King Country and Eastern Taranaki. 
Ian Balme and one on the modified golf carts.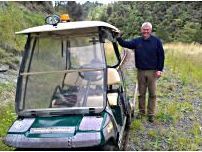 Checking out the date of the tunnel.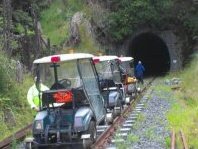 Lunch stop on the line.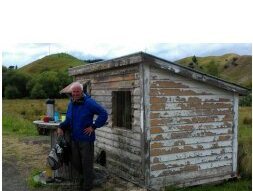 One of the dozens of tunnels on the Forgotten World Adventure tour.