Country Life for Friday 30 March 2012
Maruia artist and dairy farmer Donnamaree Hampton with husband Craig.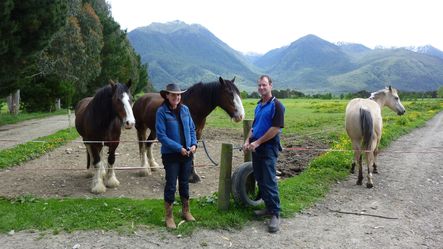 Members of the South African shearing Team.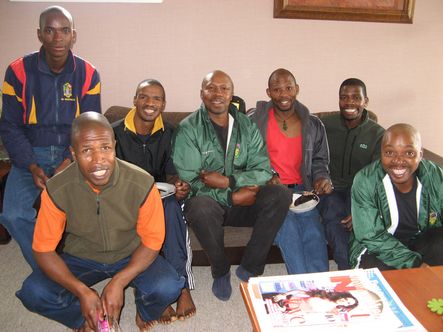 In the shearing shed from left to right: Zweliwile Hans, Izak Klopper, Themba Khoza,  Mayenzeke Shweni, Peter Black, Tony Hoggard and Fayln Hoggard
Zweliwile Hans won the World Championships Blades for the 4th time.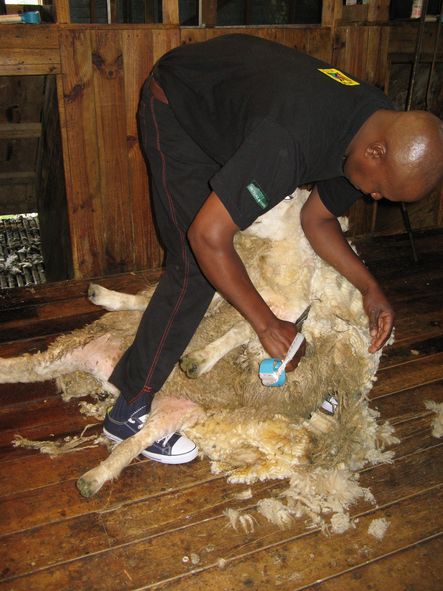 Blade shearer Mayenzeke Shweni won the Golden Shears Open Blades title.