Country Life for Friday 9 September 2011
Sheep Heaven Beanie Giveaway
Sheep Heaven is now into its second season of running a flock of ewes, has shorn Arahi the hogget. The wool's been washed and carded by Kane Carding in Wairarapa, and this week we meet the two Te Awamutu women, Lily Gable and Sylvia Sealey, who've spun and knitted beanies from the fleece.  We have ten wonderful looking hats to give away, listen in for the audio competition for a chance to win.  The creamy white beanies are a limited edition, non itchy item.
Find out more and check out the beanies.
Seal pups play in the pool at the foot of the Ohau waterfall.
Whangamomona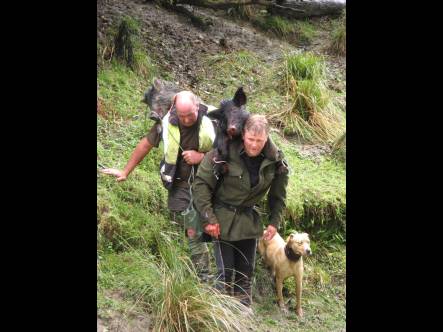 Over the Water:  Shane and Glen haul two sows over the stream.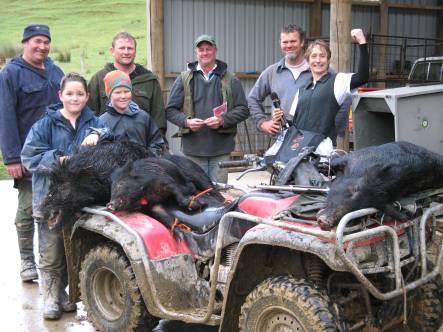 After the Hunt, left to right: Shane, Joshua, Luke, Glen Kerry, Steve and Susan.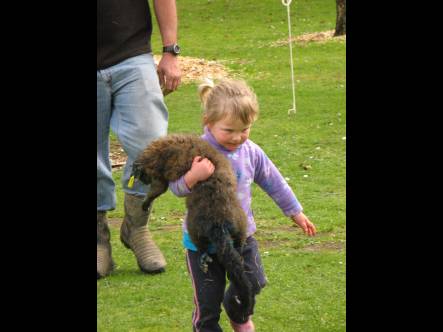 Whangamomona Races:  A young contestant races with a dead possum.