Navigation for Arts on Sunday
Minkisi
Images from Minkisi: Art and belief in West and Central Africa, an exhibition at the Whanganui Regional Museum.
Photographs by Desmond Bovey
Entrance to the exhibition, Minkisi: Art and Belief in West and Central Africa, at the Whanganui Regional Museum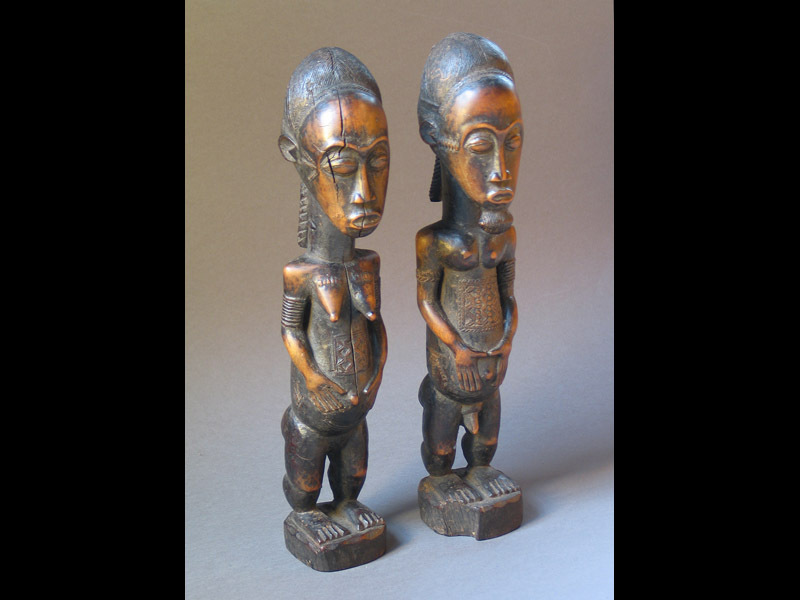 Blolo bian couple, Baoulé, Ivory Coast. These statuettes represent spouses from the world of the dead, who may cause problems and bad luck for couples in the world of the living, due to jealousy. These statues must be housed and shown appropriate respect. For this reason also, an other-world spouse is depicted as especially beautiful.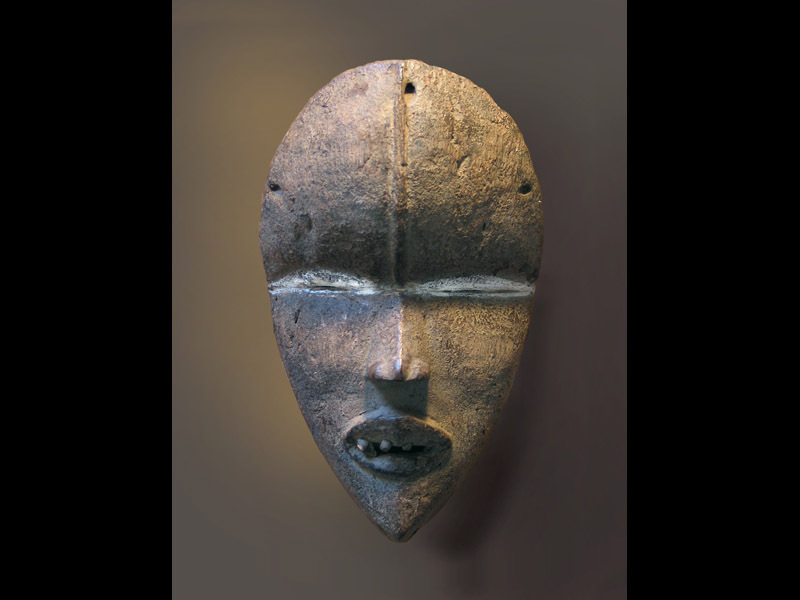 Mask, Dan, Ivory Coast. Like their neighbours, the Dan, the Maou often sculpted masks depicting beautiful women.
Mask, Maou, Ivory Coast. With its pure lines and forms, this mask epitomises Dan female masks, inspiration along with other African masks and statues for French and German artists early in the twentieth century.
Collector Desmond Bovey with a large nkisi nkondi statue of the Bakongo people, Congo River mouth. Minkisi statues and containers protected their owners from hostile witchcraft.
Monkey statue. Probably Bulu, S. Cameroon. The white eyes indicate vision into the world of spirits. For the rest, the non-initiated can only guess at the symbolism; the bound hands, the gourd positioned to catch fluids...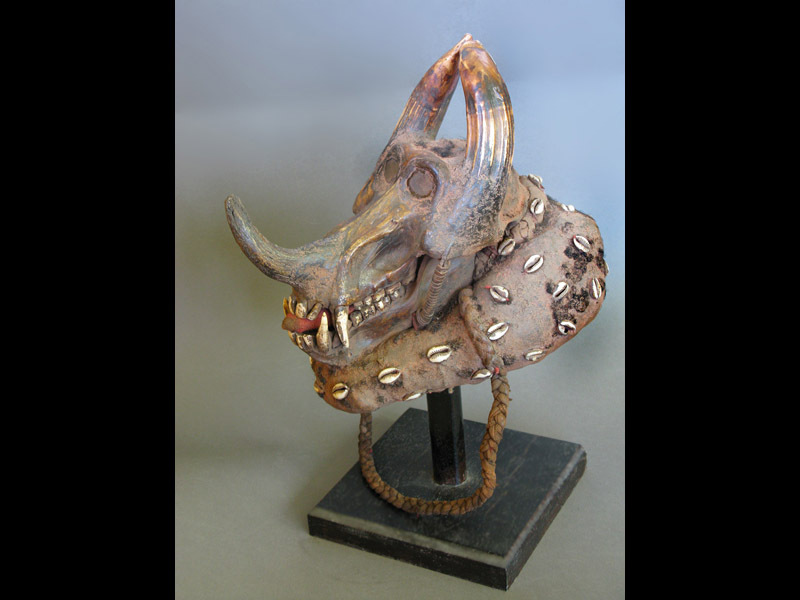 Ceremonial head crest. With creativity worthy of Weta Workshop, the artist has used a goat horn and two hippopotamus teeth to make of this baboon skull a fantastic animal.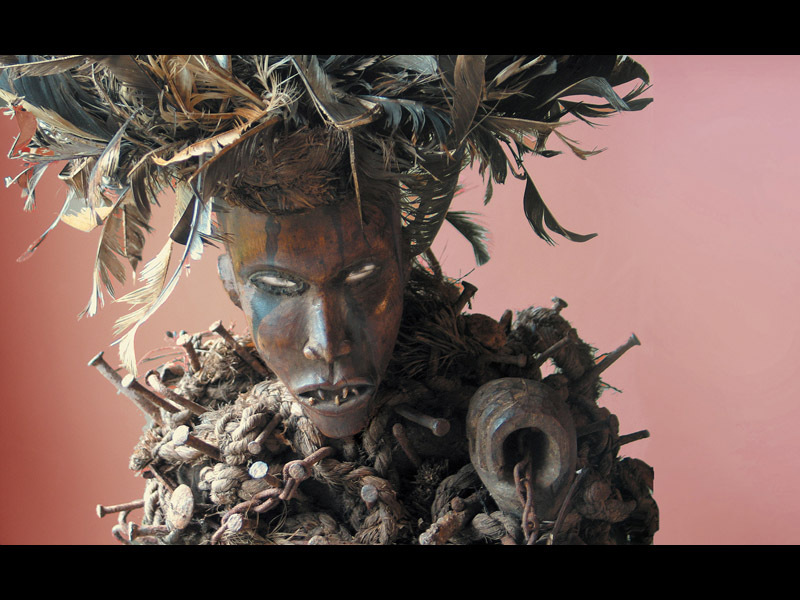 Minkisi poster boy. Lean and mean. Traditionally, minkisi minkondi statues were designed to repel exterior malevolent forces, but this one, with its uncompromising stare and mouth full of animal teeth, is particularly intimidating.
The images in this gallery are used with permission and are subject to copyright conditions.