Arts on Sunday for Sunday 26 April 2009
The Arts on Sunday for 26 April 2009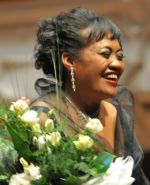 12:40 Interview with the winner of the 2009 Lexus Song Quest
Soprano Aivale Cole (right).
12:50 Auckland Art Fair
The Auckland Art Fair is about to open and we talk to one of the galleries promising art on that's 'challenging' - Matt Nache Clarke from the Paul Nache Gallery in Gisborne explains what 'challenging' means, if they expect the work to sell and if it doesn't does that matter?
Matawhero by Peter Adsett, on exhibition at the PAULNACHE gallery.
1:00 At the Movies with Simon Morris
1:30 Sonic Museum
Auckland Museum has asked a bunch of musicians to pick one of its galleries and compose music to express their reactions to what they see there. We talk to the co-ordinator Nick Bollinger and to one of the musos, Nathan Haines.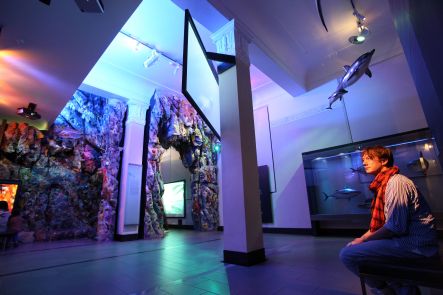 Nathan Haines at the Auckland Museum
1:38 Frances Hodgkins - Double Portrait
Dancer and actor Jan Bolwell (below right) on turning the life of artist Frances Hodgkins into a play.
1:43 Frances Hodgkins - Femme du Monde
Alexa Johnston (below left) also on Frances Hodgkins, this time her book about an exhibition at the Dunedin Public Art Gallery, Femme du Monde.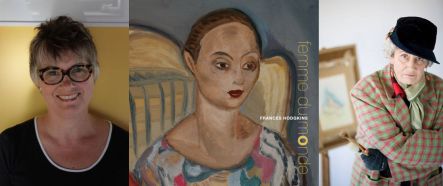 1:50 Carnival Hound
Lyne Pringle reviews a new dance work based on the choreographer's parents' stories of leaving war-torn Europe for New Zealand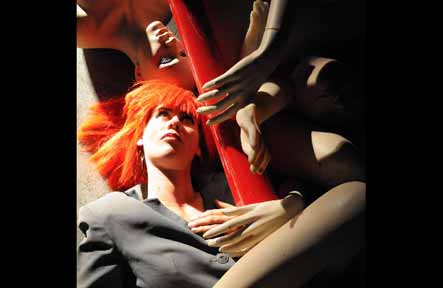 2:00 The Laugh Track
Scott Blanks (below) from the Classic Comedy venue in Auckland introduces us to some of the less well known comedians about to appear at the International Comedy Festival.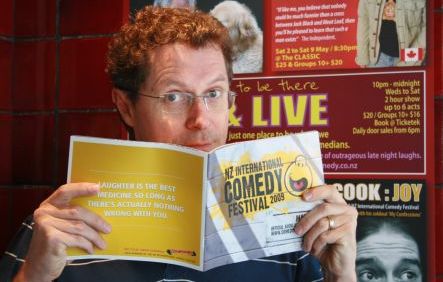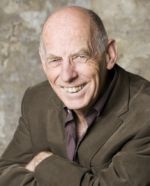 2:20 Mike Nock
Jazz man Mike Nock (right) on his upcoming premiere at the Festival of Colour in Wanaka.
2:30 Chapter and Verse
An interview with Whitbread-prize winning biographer Ann Thwaite, who's recently turned her attention to the story of her own family in Passageways: the Story of a New Zealand family, published by Otago University Press. And a BBC interview with British author J G Ballard who died during the week.
Ann Thwaite Speaking Schedule
1 May 5:30 pm - Otago Settlers Museum, Dunedin - launch
4 May 10:30 am - Waikouaiti Library
4 May 2:30 pm - Oamaru Public Library
4 May 7:00 pm - South Canterbury Museum, Timaru
5 May 5:00 pm - Madras Café Books, Christchurch
6 May 6:00 pm - Take Note, Hokitika
8 May 12 noon - Gold Reef Stationery, Reefton
8 May 6:00 pm - Page & Blackmore, Nelson
11 May 1:00 pm - Te Papa Marae , Wellington
11 May 3:30 pm - Unity Books, Willis Street Wellington
12 May 12 noon - Palmerston North Public Library
15 May 10:30 am - Auckland Writers and Readers Festival
18 May 5:00 pm - Puke Ariki/ Poppies Bookshop, New Plymouth
2:50 High Endeavour
Central Otago high country artist Norman Sinclair comes to the big smoke, so what new perspectives does he offer on those often painted southern landscapes.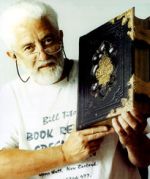 3:00 Lucy meets book restorer Bill Tito (right)
3:10 Sunday Drama
The Healing Arc, part 2, Helen - by Hone Kouka. A young Māori man wanders drunk through the streets of Wellington questioning his worth as a father and provider. On returning home he is struck by a car and in his dazed state moves between a childhood birthday and his time in hospital.