Arts on Sunday for Sunday 15 March 2009
Arts on Sunday for 15 March 2009
12:40 24 hour art project
We cross live to Sumner Beach in Christchurch, to find out about a car that Swiss artist Thomas Hirschhorn has customised for his 24 hour art project.
Thomas Hirschhorn. Photo courtesy the artist.
12:50 Trevor Schmidt
Canadian playwright and theatre director, Trevor Schmidt, who's a champion of controversial work, including New Zealand plays he'd produced for this theatre.
1:00 At the Movies with Simon Morris
1:30 Bill Gosden
Film Festival director Bill Gosden, ahead of the World Cinema Showcase.
1:40 Alexa Wilson
Dancer takes a global perspective with her new provocative new work, Toxic White Elephant Shock.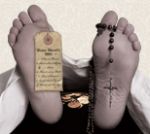 1:55 Southern Opera's production of Puccini's Gianni Schicchi
Elizabeth O'Connor reviews the latest production by Southern Opera, Puccinni's Gianni Schicchi.
2:00 The Laugh Track
Visiting Irish comedian, actor and film-maker, Owen O'Neill (below).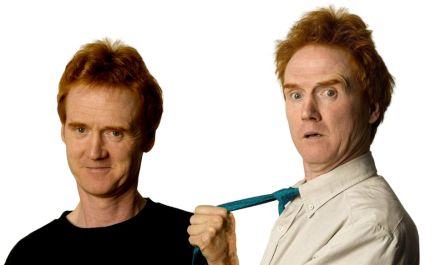 2:25 Jeffry Feegar
Papua New Guinea artist Jeffrey Feegar on trying to make a living with contemporary art when tourists tend to want to buy something traditional.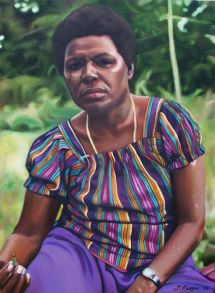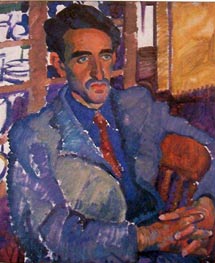 Left: Transition, by Jeffrey Feegar, 2008
Right: Mama Helen, by Jeffrey Feegar, 2006
Images courtesy of the artist.
2:35 Chapter and Verse
Lucy Orbell looks back at the literary legacy of Landfall founder, Charles Brasch.
Pictured right: Charles Brasch who's being celebrated at the Dunedin Heritage Festival beginning on the 21st of March.
2:45 Kirsten Haydon
Artist who turns her impressions of the vastness of Antarctica into jewellery.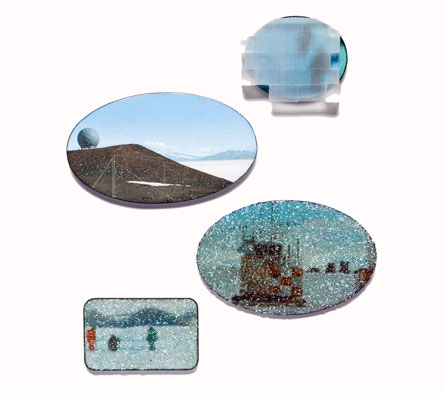 2:50 Eroica Trio
Andrew Buchanan-Smart reviews the Eroica Trio as it starts its New Zealand tour.
3:00 The Sunday Drama
Live Transmission: Only Sukkie Bubbas Use Laser Guns, written and performed by Adam Gardiner, Brett McKenzie and Taika Cohen.