Arts on Sunday for Sunday 1 March 2009
12:37 PM.Known as one of New Zealand's most honoured architects, Sir Miles talks about his recent talent for designing landscape gardens. Audio

12:50 PM.Neil talks about his latest work, Gathering Clouds - Peace, Poverty, Dreams. Audio

1:42 PM.Dianna's fifth play Falemalama begins in American Samoa in the early 1960's. Audio

1:52 PM.Two NZ artists will be exhibiting at the Venice Biennale, Lucy Orbell met the person who will look after their work in Venice. Audio

2:35 PM.Sue Mingus talks to Simon Morris about her husband bass player and composer Charles Mingus. Audio

2:45 PM.Chicago based Def Jam poet and member of the American National Slam Team. Audio

2:52 PM.New York artist David Ellis attracts a lot of attention with his works and he's currently in NZ on residency. Audio

3:04 PM.Lyne Pringle reviews the latest show from the Royal New Zealand Ballet. Audio
Arts on Sunday for 1 March 2009
12:40 Sir Miles Warren
An interview with architect Sir Miles Warren, 45 years of designs and watercolours - a secret passion - are about to go on show at the Christchurch Art Gallery.
Below: Christchurch Town Hall Kilmore Street, Christchurch, main auditorium detail 1972. Photograph. Martin Barriball.
12:50 Neil Iremia
Black Grace founder and choreographer, ahead of his new work, the provocatively and evocatively named Gathering Clouds - Peace, Poverty, Dreams and the Pacific.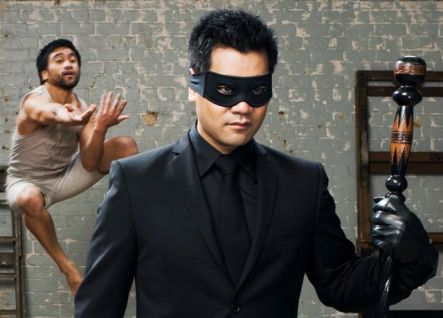 1:00 At the Movies with Simon Morris
Hunger, Welcome To The Sticks, and Zack and Miri Make a Porno.
1:30 Dean Spanley
Simon interviews old mate and one of the stars of Toa Fraser's new movie, Sam Neill (right).
1:40 Falemalama
Dianna Fuemana takes as the basis for her new play the story of her American Samoan mother who didn't immediately join her husband and children when they moved to New Zealand. The play is called Falemalama. (Cast and crew pictured below)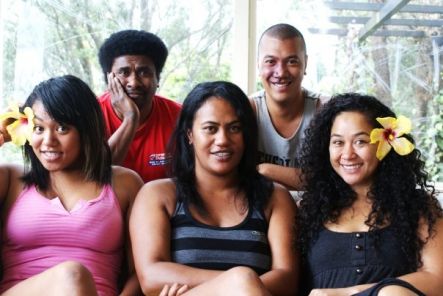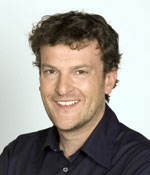 1:50 Venice Biennale.
Lucy meets the arts ambassadors representing New Zealand at the upcoming Venice Biennale.
2:00 The Laugh Track
TV presenter, and actor and director, Oliver Driver (right), spins his favourite comedy tracks.
2:20 Sue Mingus
Simon talks to the wife of Jazz legend Charles Mingus, ahead of a tribute concert at the Wellington Jazz Festival.
2:30 Chapter and Verse
Chicago def jam performance poet, Nikki Patin.