Artist Lonnie Holley hails from Birmingham, Alabama, a city where he overcame grinding poverty to pursue painting and sculpture.
His work now graces the walls of the White House and the Smithsonian museum in Washington D.C.
More recently, the 64-year-old has turned his hand to music. His improvised, idiosyncratic sound has been championed by a growing legion of musicians, fans and critics.
Midway through a North American tour with Daniel Lanois, Trevor Reekie tracks down Holley and his manager Matt Arnett.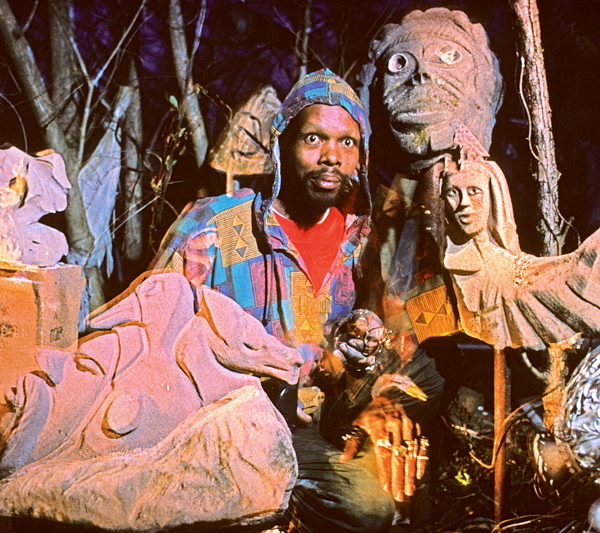 Lonnie Holley / Photo courtesy of Dust-to-Digital
Music Details
Artist: Lonnie Holley
Song: Here I Stand Knocking at Your Door, Earthly Things, Looking for All (All Rendered Truth), Planet Earth and Otherwheres
Comp: L.Holley
Album: Just Before Music
Label: Dust-to-Digital
Artist: Lonnie Holley
Song: Keeping a Record of It, The Start of a River's Run (One Drop), Six Space Shuttles and 144,000 Elephants, From the Other Side of the Pulpit
Comp: L.Holley
Album: Keeping a Record of It
Label: Dust-to-Digital