Robert Johnson reviews works by composers from four countries this week. The Helsinki Philharmonic performs music by Finnish composer Leevi Madetoja, and accomplished soloists Isabelle Faust, Jean-Guihen Queyras, and Alexander Melnikov play Beethoven. Swiss composer Frank Martin's Cinderella ballet features, and JoAnn Falletta conducts the Buffalo Philharmonic in a first-class release of Glière's monumental Third Symphony.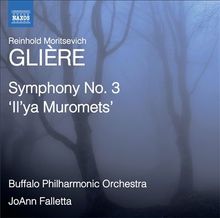 ​GLIÉRE: Symphony No 3 in D; Symphony No 4 in C minor, Tragic;
Symphony No 5 in Bb
Buffalo Philharmonic Orch/JoAnn Falletta
(Naxos 8.573161)
The competition in this work includes recordings by the Royal Philharmonic, the BBC Philharmonic and the London Symphony. This is better than any of them, and it's largely due to the inspired direction by JoAnn Falletta. The Buffalo Philharmonic are right up there with the best, and engineering that strikes a perfect balance between clarity and sonic punch. It's a remarkable achievement for all concerned, and this recording now stands as the yardstick for this work.
BEETHOVEN: Piano Trios Op 70 No 2 & Op 97 "Archduke"
Alexander Melnikov (fpno), Isabelle Faust (vln), Jean-Guihen Queyras (cello)
(Harmonia Mundi HMC 90 2125)
In this recording Melnikov plays a fortepiano made by the Viennese piano maker Alois Graff not long after Beethoven's death. Compared with a modern grand piano this instrument has a more restricted dynamic range and less resonance, and the tone of the piano varies in different registers. These musicians are as fine as any who've ever recorded these works, and unless you're completely opposed to the sound of the fortepiano, I highly recommend this recording as an opportunity to hear the sound of both these trios as the composer would have envisioned it.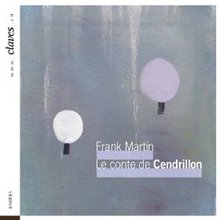 MARTIN: Le conte de Cendrillon
Clémence Tilquin (sop), Varduhi Khahatryan (mezzo), David Hernandez Anfruns (ten), Geneva University Orch/Gábor Takács-Nagy
(Claves 50-1202)
Frank Martin composed his ballet on the story of Cinderella in the early 1940s, and it's a witty score influenced by the European jazz of the period. The instrumentalists are a student orchestra from Geneva University, but under the direction of Gábor Takács-Nagy they give an excellent performance. This score is certainly off the beaten track, but it's an inventive one and well worth investigating.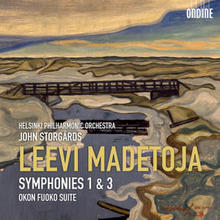 MADETOJA: Symphonies Nos 1 & 3; Okon Fuoko Suite
Helsinki Philharmonic Orch/John Storgårds
(Ondine ODE 1211)
Madetoja's First Symphony is a concise, tightly argued work in three movements. The Third is a work of great subtlety that doesn't fully reveal its artistry at a first or even a second hearing, but persevere with it and you'll find it gets under your skin. There have been several fine recordings of these works in recent years, but these new versions from the Helsinki Philharmonic take the palm. Every section of the orchestra plays with an adroit blend of virtuosity and character, and the conductor's tempi are perfectly judged throughout.